What Aviation SMS Needs for Successful Hazard Reporting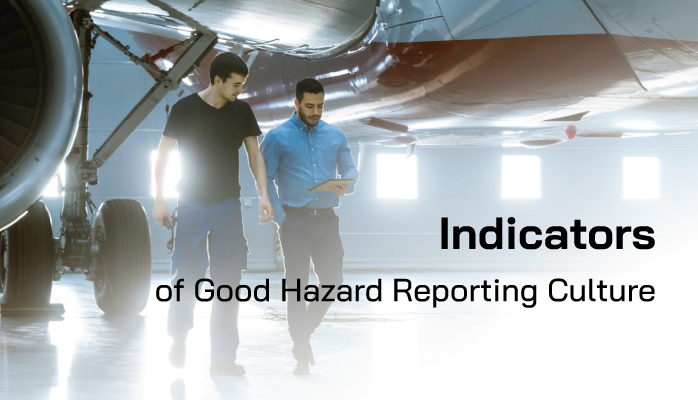 Aviation safety management systems (SMS) needs input from three levels of your organization to be successful. Without the total involvement of your company, hazard reporting will fail.
The three levels of your company and their corresponding responsibility for setting up a successful hazard reporting program are:
Administrative – providing resources (financial, policy)
Managerial – appropriate action on reported issues
Staff – reporting identified concerns
If administrators don't provide resources then employees have little incentive to report.
If managers don't take action on reported issues then employees will not report issues.
If employees don't report issues, then continuous improvement cannot happen.
With this triad of hazard reporting elements in mind, here are indicators of good hazard reporting culture in aviation safety management systems.
Related Aviation Hazard Reporting Culture Articles
You Have Implemented a Formal Hazard Reporting System
A hazard reporting system is the foundation of continuous improvement in your aviation safety program by
identification,
reporting, and
correction.
Your hazard reporting system is also a good starting point for building a good safety culture.
Implementing a formal hazard reporting system means:
Having a hazard reporting process;
Documenting that process in your SMS manual;
Identifying roles for managing reporting issues;
Allocating financial resources for hazard reporting, such as software, hazard reporting forms creation, etc.; and
Communicating expectations of employee participation.
Basically, a formal hazard reporting system provides:
Standard way to report issues; and
Full documentation for how to report issues.
Documenting the hazard reporting system ensures good audit results in this area and gives you a framework to improve your process where possible. When adjustments are required in the system, you seldom have to start from scratch if you have the proper documentation from the beginning.
Having a formal hazard reporting system requires upper management to commit financial resources, and the safety team to implement and support the system.
All Employees Have Hazard Identification Training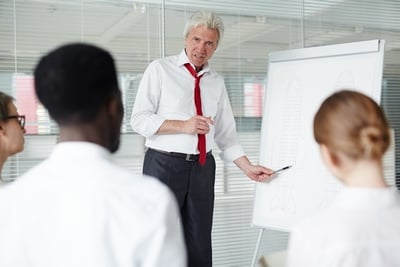 A formal hazard reporting system is fairly worthless if employees don't report issues. We see this problem all the time. Problems with hazard reporting culture generally stem from three causes:
Lack of safety culture (i.e., apathy);
Poor management (i.e., they don't act on reported issues); and
Employees not knowing what to report.
If your staff can't identify hazards, they won't report them. Providing hazard identification training:
Gets staff in the habit of thinking in terms of safety;
Gives specific examples of hazards to watch out for; and
Trains staff on the benefits of reporting.
Hazard identification training should be provided to ALL employees because hazards exist at every level of an organization. All employees means:
Front line employees;
Administrative staff; and
Executive management.
Ensuring that all employees receive hazard identification training necessitates that upper management provides the financial resources and scheduling to ensure that this happens.
Related Aviation Hazard Identification Articles
Employees Have Several Ways to Report Safety Issues
Offering only one way to report issues, such as with a paper form, offers zero incentive for employees to report issues. The more methods you offer for employees to report safety issues, the greater the chance that more employees will participate in the SMS and dutifully report safety concerns.
Some ways employees should be able to report safety issues include:
Paper forms;
Email;
Calling your safety manager;
Text message;
Offline reporting; and
Mobile devices.
The more options the better, so long as your organization can capably track and manage the volume of safety reports entering your hazard reporting system. When you have fewer than 40 employees, you may be able to manage the reported issues very simply using spreadsheets; however, be warned that if you ever wish to perform any data mining or predictive analytics on your safety data, spreadsheets will limit your abilities.
An SMS database is the proper technology for storing and retrieving hazard-reporting data. To drive this point home, the Europeans required a database since 2016 for operators with aviation SMS hazard reporting systems. Spreadsheets were explicitly forbidden in the EASA regulatory requirements.
Have You Read
Employees Report Issues within 24 Hours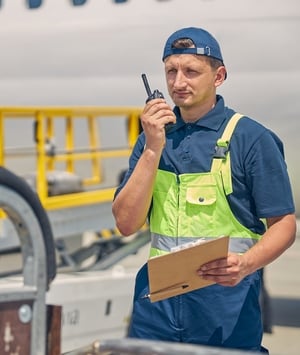 Something many aviation service providers struggle with is getting employees to report in a timely manner. It's not uncommon for employees to wait several days or more to report concerns. Is this something you deal with in your organization?
A mark of a great hazard reporting program is when employees usually report issues within 24 hours, meaning:
The day the safety concern was identified; or
The following day the safety concern was identified.
Even reporting within 48 hours is desirable. You can make a company policy of reporting within a certain time period, though this may give incentives against reporting for employees who wait. Your best bet to get employees to report within 24 hours is:
Reward employees who report quickly (i.e., acknowledge in the newsletter);
Offer many ways to report; and
Stress the importance of reporting quickly in your hazard identification training programs.
Some operators find that reporting safety concerns within 24 or 48 hours is not practical for their operations. While they want employees to report, the challenge is that employees are operating in remote areas, such as Northern Canada, Alaska, and Africa. Other operators, such as defense contractors may have restrictions placed on their electronic communications during operations.
In many cases, these employees are not connected to the outside world except by Satellite Phones. Internet connectivity is limited or restricted due to communication blackouts. In this case, offline hazard reporting is a viable alternative.
Offline hazard reporting works like an app on your electronic devices, such as a smartphone, laptop, or tablet. No Internet is required. An employee may be out on operations for several weeks, so the offline hazard reporting app that you choose should allow for storing multiple hazard reports. When the employee returns to civilization (a strong Internet connection), the employee can review and submit the stored hazard reports to the centralized hazard reporting database.
Offline hazard reporting doesn't make much sense for airport operations or most FBOs and AMOs. These operators usually have strong, reliable Internet connections and don't need the offline reporting app. Operators that use this offline reporting technology are commonly involved in these types of operations:
Fish and game enforcement;
Quasi-military operations;
Flight tour operators;
Corporate operators flying to remote fishing and hunting lodges; and
Game preserve wardens (pilots).
Employees Receive Consistent Feedback on Reported Issues
When employees don't receive feedback on their issues, it may send the message that management doesn't value safety reporting as much as they claimed during the hazard identification training. Consistent feedback tells employees that you value their effort. Remember, reporting issues is an additional action that goes above and beyond their daily work duties.
Employees have a responsibility to report safety concerns. However, how do you enforce this? And when you do apply "tough love," you will have to consider the harm your punitive measures will have on your safety culture. For hazard reporting, it is easier to use a softer, coaching attitude toward employees when you detect that they were negligent in reporting a valid safety concern. When employees do report, it is a best practice to provide instant feedback. With the use of modern technology, this is easily accomplished by email.
Feedback is best given as:
Direct acknowledgment of the report:

Thanking the employee
Getting more information
Offer critique for future reporting

Allowing reporters to see what actions are taken on their report; and
Following up with employees when the report is closed.
You need to communicate to employees that their reports matter and affect change. Feedback is the best way to do this. Feedback is inexpensive to give and may be among the most effective safety promotion strategies if performed in a timely and positive fashion.
Related Aviation SMS Safety Promotion Articles
Communicate Expectations Using Hazard Reporting Policies
Good hazard reporting policies are most helpful as training materials rather than "rules." Hazard reporting policies your SMS should have are:
Mandatory vs. voluntary report types;
Procedure for reporting issues;
Guidelines for submitting issues (i.e., requirements for the time period, critical information, report type guidance, etc.).
These policies should be short and to the point and allow employees to easily skim and understand what is expected in your organization when reporting issues.
Employees Follow Hazard Reporting Policies
Of course, policies are only as useful as how well employees actually follow them. It's a very good sign when you see your policies being followed. But how do you know if employees are following your reporting policies?
One way to monitor this is through classifications. When issues are reported, you can classify if the report was made within guidelines or not. Over the course of months and years, you will be able to track trends in how well employees follow guidelines.
Another way to monitor hazard reporting performance is through anonymous surveys. Simply ask employees if they feel they can safely report without fear of retaliation.
Finally, you can quiz employees on your hazard reporting system to ensure that they understand:
Process for reporting issues;
Guidelines;
Expectations;
Reporting forms; and
Other reporting policy factors.
Related Employee Safety Performance Monitoring Articles
---
Having a stand-alone hazard reporting system is common among many new SMS implementations. These operators have to do a lot of inefficient copy/pasting from one system to another. A more sustainable approach is to integrate your hazard reporting system directly with your risk management system. These integrated SMS solutions allow for complex data mining and trend analytics.
If you have a stand-alone hazard reporting system, or if you are not happy with your existing system, we can help.
Last updated November 2023.