Safety Benefits of Aviation Safety Management Systems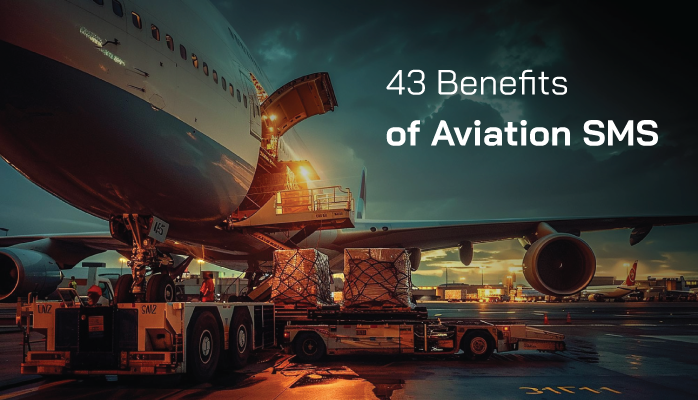 The most obvious benefits of implementing an aviation safety management system (SMS) are the marked improvements in safety.
Just to give you an idea of exactly how successful aviation SMS implementations have been, the only statistic you need to know is that 20 years ago there were four times as many workplace accidents as last year.
It's difficult to get data on total workplace incidents, but I am sure that the statistic for workplace incidents last year vs. 20 years ago is even more dramatic. In terms of general safety benefits of implementing an aviation SMS, here are the main advantages:
Better safety culture
Improved safety in operational environment
Better compliance results
Fewer accidents
Less unacceptable safety incidents
Better safety-decision making
More safety data
Improved safety documentation
Better performance on inspections/audits (i.e., better interaction with oversight agencies)
Related Aviation SMS Implementation Articles
Business Benefits of Aviation Safety Management Systems
Airlines and other aviation service providers and manufacturers can literally live or die by their safety reputation.
Alaska Airlines is a great example of (a primarily West Coast) airline in the United States that has become the outstanding choice for consumers to fly with largely because of safety and quality practices. They were successful enough to recently become the primary business holder in a merger with Virgin Airlines. Here are the major business benefits of adopting an aviation SMS.
Better reputation among consumers and in media
Higher sales volume
More trust with investors
Better stability
Improved revenue stream and less overhead costs (see Financial Benefits section)
Higher percentage of long-term employees results in better Norms
Easier to implement any organizational changes
Better long term decision-making
Better long term planning ability
Quality Management Benefits of Aviation Safety Management System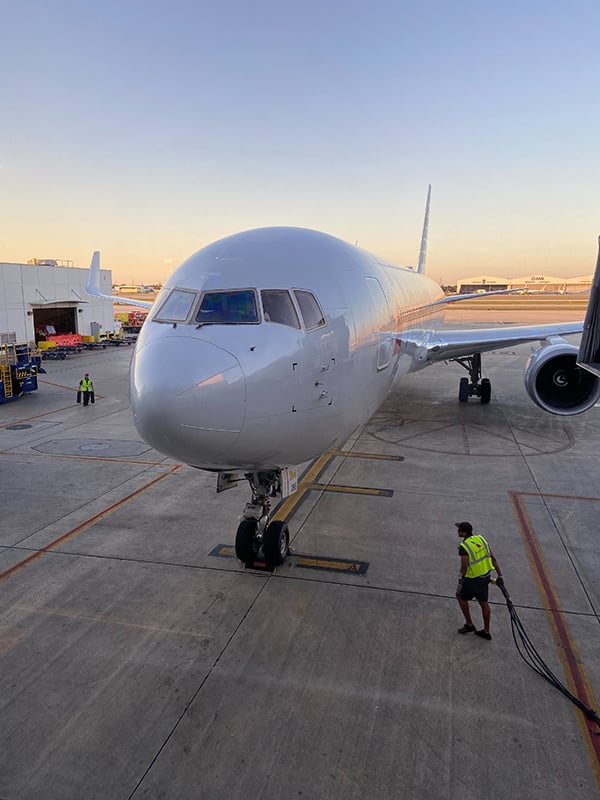 Quality management systems and safety management systems work extremely well together. When organizations adopt a quality-safety management system (QSMS) they see outstanding benefits in terms of overall organizational health and productivity. Here are ways that SMS compliments QMS:
Ability to reach higher product standards
Ability to produce higher product standards (i.e., customer service, amenities, etc.)
More quality control (safety always bleeds into quality control)
Easier to reach quality goals with quality safety performance
Better resource management leads to higher quality QMS tools
More comprehensive (well-rounded) productivity
Better ability to meet challenges (i.e., high volume traffic seasons)
Related Aviation SMS Implementation Articles
Financial Benefits of Aviation Safety Management System
In terms of the bottom line, adopting SMS has huge financial incentives for businesses. For a fantastic study on exactly what kind of return on investment (ROI) for implementing an SMS a company might click the link. Here are some of the major financial benefits of adopting a safety management system:
Higher business reputation results in more business/better stock prices (net worth of an airline can decrease by as much as 25% after an accident [1])
Reduced cost of lost/damaged equipment
Reduced medical costs
Lower insurance premiums
Reduced legal fees
Reduced damage claims
Reduced number of fines
Reduced payroll costs (less lost time by employees)
Reduced worker's compensation (one company saw their workers comp fall 92% in the 12 years after they adopted SMS [2])
Employee Benefits of Aviation Safety Management System
The main benefit for employees whose workplace has an SMS program is the marked improvement in work satisfaction and quality operational conditions - i.e., better aviation safety culture. We can break this down into the following benefits:
Better health and safety in the workplace
Better productivity for all operations
Better teamwork practices and safety culture (see Teamwork Human Factor)
Improved work quality conditions and worker satisfaction (i.e., resources, relationship with management, trust in job security, etc.)
Less probability of accidents
Reduced lost time due to workplace accidents
Reduced employee turnover
Reduced absenteeism (i.e., less aversion to the working environment results in less missed time)
More resources and guidance for behavior
Related Aviation SMS Implementation Articles
Final Thoughts on Benefits of Aviation SMS Implementations
Another benefit operators can expect is to acquire industry-accepted risk management processes. An aviation SMS requires considerable documentation as an operator spends years continually improving operational processes. Not all operators had formal risk management processes before they implemented their SMS.
Among the greatest achievements in aviation SMS implementations is for operators to adopt standardized processes for their SMS. When operators have trouble creating or documenting their risk management processes, there is a wealth of free and paid resources to help unsophisticated operators adopt proven risk management techniques that can be used across the entire organization and for all business processes.
While an SMS implementation primarily focuses on improving safety, there are no restrictions for operators to extend the scope of the SMS to include other types of concerns, including:
Security;
Quality;
HR;
Environmental; and
Operational.
The risk management processes work just as effectively for these other types of issues. A far-thinking safety manager will promote this expanded concept of risk management to the rest of the organization. This is the low-hanging fruit that brings tremendous value to the organization. Forget about safety for a moment. How can your organization use the SMS framework to improve operational efficiencies?
An SMS database will be required in order to take your SMS to the next level and fully take advantage of your adopted risk management processes for improving operations. A spreadsheet data management strategy is too cumbersome and limiting to manage all the SMS documentation requirements. If you are going to do it right, get an SMS database. An SMS database will provide you with industry-accepted risk management processes and provide managers assurance that you have a repeatable process to adequately address all SMS documentation requirements.
But the best part of an SMS database will be realized four to five years into your SMS implementation. This is where your collected SMS data will provide additional value in your predictive risk management activities.
---
To learn how your SMS can benefit from an industry-accepted SMS database solution, watch these short demo videos:
For another list that may prove extremely helpful in aiding SMS implementation and performance, see our list of leading indicators:
Last updated August 2023.
Resources:
[1] Aviation Safety Management Return on Investment Study
[2] Aviation Knowledge