Providing Aviation SMS Training - the Big Challenge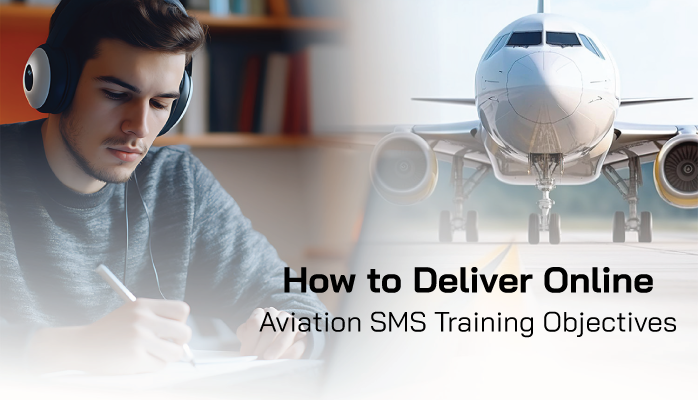 In phase two of an ICAO compliant aviation safety management system (SMS) implementation plan, operators must deliver training to reactive risk management processes.
In phase three, safety managers must ensure that employees are trained in proactive and predictive risk management processes.
Finally, in phase four, safety managers will be delivering aviation safety training relevant to operational safety assurance.
Related Aviation SMS Implementation Articles
As SMS database providers, we are commonly asked about how to manage initial aviation (SMS) training. Safety managers have a big challenge in providing the required initial and recurrent SMS training for employees and finally documenting these accomplishments for auditors. If you are using spreadsheets with different tabs for different training types, you know how tiresome and potentially risky managing training records are.
What is your process to provide aviation SMS training to your employees?
Create the training plan;
Schedule the training;
Send announcements to required personnel;
Send reminders of upcoming SMS training;
Conduct SMS training;
Document SMS training; and
Monitor for Renewal.
You may even print certificates for your employees, depending on your culture.
There is an easy way to accomplish your SMS training requirement.
Aviation SMS Induction - What Is It?
Before all employees can play their parts in your aviation SMS, they must be trained about the purpose of the SMS and the role they play? Why?
Auditors frequently ask whether all employees have been trained in your aviation SMS. Some managers will innocently say, "Well, out of 850 employees, only 20 of us are actually involved in managing the SMS. We all have our certificates logged in the training document management system."
Auditors will say "prove it," and you will show them the certificates for the 20, or perhaps only a sampling of the certificates.
Next, auditors "should" ask, "What about the other 830 employees? Where is their SMS training?
You may sheepishly say, "As I explained earlier, only 20 of us are involved in our SMS. We carry no documentation for the others."
This scenario should trigger an SMS audit finding. The fact is that an aviation SMS affects the entire organization. All employees must have some form of SMS training.
At the bare minimum, all employees should receive "SMS induction training."
The first time I ran across SMS induction training was in 2007. Australians are world leaders in aviation SMS implementations and have produced some of the best SMS support documentation on the planet. They mentioned SMS induction training and we stole their idea, which they stole from someplace else in the business world.
Induction training is commonly referred to in the human resource (HR) world.
Aviation SMS induction training is introductory training that should be provided to all employees. It does not have to be rigidly defined, boring 8 hours in the classroom stuff.
Related Aviation SMS Training Articles
The Objective of Aviation SMS Induction Training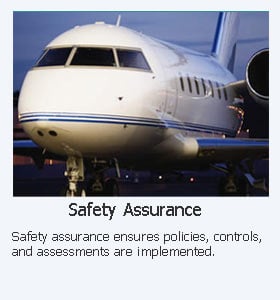 What is your objective, as a safety manager, in regard to SMS induction?
Check the box?
Pass the aviation SMS audit?
Please your top managers? or
Actually, involve employees in the SMS?
Personally, I don't care what your objectives are. After ten years of seeing all sorts of safety cultures and shenanigans, I gave up on preaching or taking high moral ground. We don't need to.
Aviation SMS is a designed process that looks beyond safety culture and profit motives. SMS follows standards, and in phase two of the ICAO SMS implementation, aviation service providers must demonstrate that they delivered training to all employees regarding reactive risk management processes.
If you don't know what is the objective of your initial SMS training, or for the SMS, I suggest you speak to the accountable executive. An aviation SMS's goals and objectives should align with organizational goals. If the accountable executive only wants a "paper SMS," then you should give him a "paper SMS." There may be a business reason, such as the company may not have the production capabilities to support a "more safety budget."
This can be a touchy subject with accountable executives. Do they want an SMS that delivers financial value in three to five years? Or are they using the SMS implementation as a means to attract or obtain more business, such as an oil and gas contract?
Depending on the organization's goals, the accountable executive will indicate whether he wants to do the bare minimum or provide a best-in-class experience. Do not be surprised when the accountable executive says, "I want the bare minimum." There may be other reasons the accountable executive doesn't want to spend more money than absolutely necessary on SMS training, such as:
Lack of regulatory oversight (or very inefficient oversight);
Only need proof of SMS for marketing purposes;
Compliance with legal requirements and only want the bare minimum;
Operator's size; or
Operator's industry segment.
Smaller operators are not under much scrutiny for developing sophisticated SMS. Companies with 20 to 40 employees have considerably much more leeway than larger operators or operators with complex operations.
International airlines and airports are under the most auditor scrutiny. Aviation maintenance organizations and flight schools appear to have less intense regulatory oversight; therefore, these operators could be expected to do the bare minimum and not even raise an eyebrow with an SMS auditor.
Related Aviation SMS Training Articles
Understanding the SMS Training Requirement
Fact: aviation SMS involves the entire organization, not just the safety team.
Fact: not every employee needs detailed reactive risk management training. The level of training is dependent on the role the employee plays.
Fact: safety managers should maintain documentation that employees have received, at a minimum, SMS induction training.
Objective of SMS Induction Training Process
The objective is to both provide training and document that all employees have been inducted into the aviation SMS. If you have 850 to 4,000 employees in the company, this may sound like a very tall order.
But this is rather simple. To achieve our end result to the auditors, we provide a list (quickly, and on-demand) of all employees that have been "inducted into the SMS." All we need is a list and date (and time is also a nice credibility feature).
Appended to the list is a checklist of statements that each inducted employee has agreed to and signed off on. This list may appear like this:
I understand how our safety management system operates
I am aware of the role I play in our safety management system
I understand our safety management system aims to improve safety – not to attribute blame
I have participated in either a formal or informal induction of our safety management system
You don't have to display this list for every employee. Simply display it once, as all employees on the list will have checked off these statements.
What really makes SMS auditors smile is to also pull up a list of employees waiting for induction. This demonstrates that you have a "working process."
By now, you will agree that managing these lists in Excel or on paper is IMPOSSIBLE, except for very small companies. You will need an aviation SMS database, or at a minimum, have a power user cobble together a table in Microsoft Access.
The first choice is better, as an "Induction Manager" does all the hard work for you in SMS Pro, for example. The "Induction Manager" is the SMS database tool that documents that employees understand their role in the SMS, and when they participated in the initial (or recurrent) SMS training.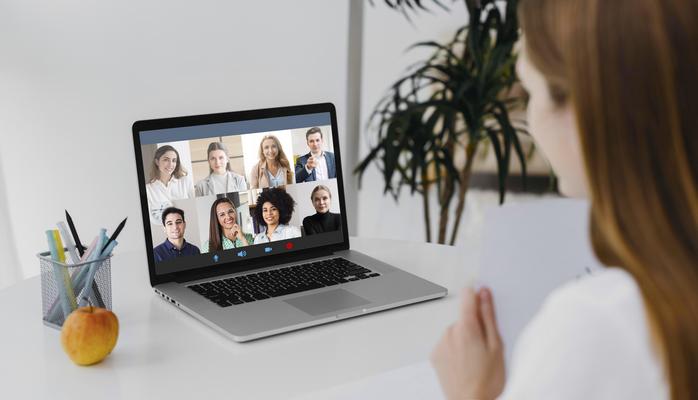 The benefits of having an Induction Manager are:
Increased productivity of safety team;
Reduced training management costs;
Continuity of records over time;
Easily determine who needs training; and
Audit-proof.
Having an SMS training tool in your SMS database is a definite bonus. The purpose of the SMS database is to store all SMS documentation using a centralized data management strategy.
Related Aviation SMS Database Articles
Maintaining all SMS documentation in one data repository cuts down on the SMS auditor's time. Besides the SMS training management, your SMS database also has additional systems that will benefit the aviation SMS' data management needs, including:
Safety Reporting System;
Risk Management System;
Hazard Register; and
Auditing System.
If you have a "spreadsheet SMS" and are in a company with more than 40 employees, I recommend getting a low-cost, commercially available SMS database to help manage all the SMS documentation requirements. Smaller companies with high employee turnover may also consider getting an SMS database to ensure training records are managed with some consistency. An accountable executive may not want the spreadsheet with the SMS training records to walk away when the safety manager moves to another company.
Providing Aviation SMS Induction Training the Easy Way
OK, we have the documentation piece figured out. We still need to deliver the SMS training.
Regardless of whether you have 20 employees in your company or 4,000 employees, providing initial SMS training is easily accomplished with modern technology. Remember, we are striving for employees to be able to, in good faith, answer:
I understand how our safety management system operates
I am aware of the role I play in our safety management system
I understand our safety management system aims to improve safety – not to attribute blame
I have participated in either a formal or informal induction of our safety management system
The simplest method to achieve your initial aviation SMS training objectives is to provide online SMS training. The benefits of providing your SMS training online include:
Convenient for most employees;
Cost effective;
Saves incredible amounts of time;
Incredibly affordable;
Requires no classrooms; and
Achieves the objective.
How do you provide this training? If you have a safety reporting system, you could have a link that takes employees to a Web page with SMS training documentation and videos. For example, in SMS Pro, new users that have not yet been trained are presented with training materials as soon as they log in. Once they review the training instructions, they are directed to the SMS Induction module that documents their SMS training.
Related Aviation SMS Training Articles
Final Thoughts on Providing Aviation SMS Training
Achieving the objective is the most important point above. Deliver and document SMS training with the least amount of effort possible while achieving the SMS goals and objectives.
But cost and time-saving benefits are also great contributory elements that management will certainly appreciate. Online aviation SMS training for SMS induction can be put together in a couple of hours. You don't need videos in your training materials, but videos are definitely not hard to create using online video editing tools.
Online training achieves the objective and is audit-worthy.
This SMS induction process doesn't have to be elaborate, time-consuming SMS training, but very basic. You may be interested in an aviation SMS induction training template to make your life easier. There is no sense in recreating the wheel. SMS training templates provide safety managers with a jump-start or the needed inspiration.
---
Below is a workflow and template to use in your aviation SMS. There are many supporting downloads and a video as an example.
You may also be interested in seeing how SMS Pro manages the SMS induction process for you. It is very sweet, although not a compelling reason to acquire this full-featured aviation SMS database program.
Last updated June 2023.