Budget & Experience for Aviation Safety Management Systems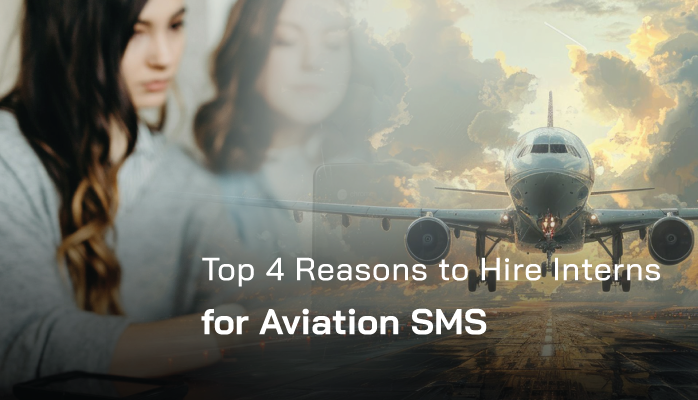 Airlines, airports, and maintenance organizations are still trying to understand the requirements of ICAO's mandated aviation safety management systems (SMS) that are outlined in Document 9859 Safety Management Manual (SMM).
Fully implemented aviation SMS programs require considerable work to implement AND maintain. If you are like most aviation service providers, your company is trying to implement a multi-year project on a shoestring budget. And I have seen airlines and airports that still have no budget for additional safety initiatives.
Additionally, existing safety managers may not be trained in the latest aviation SMS requirements.
High-quality, newly trained interns can offer part of the solution.
We will discuss the four benefits of adding an intern to help manage your aviation SMS program. And if you need an intern after reading this, I think I can help.
No Easy Aviation SMS Solutions
Accountable executives and safety managers alike have now realized that formal SMS implementations are not trivial tasks. This becomes increasingly evident when one quickly scans the SMS documentation requirements for fully implemented aviation SMS programs.
Aviation SMS implementations extend beyond
Managers who continue to minimize the aviation SMS burden on companies have not been educated in the multitude of requirements that your aviation SMS system must account for. One great way to see where you are is to perform a self-audit on your SMS program using audit checklists.
SMS Requirements Are Organized but Cover a Lot of Territories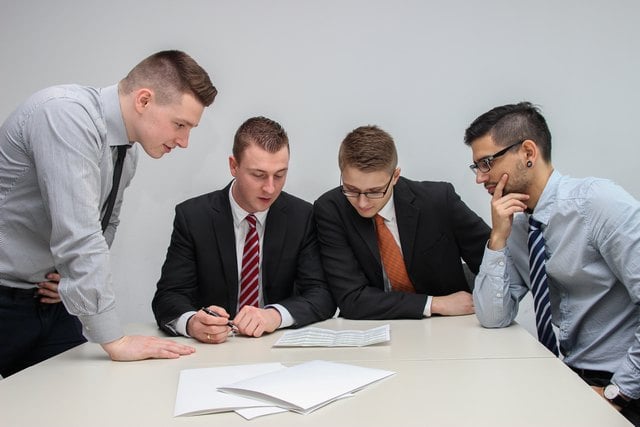 Tasks for aviation SMS implementations are broken up into digestible bites by what are known as the four pillars or components of aviation safety management systems:
As you can see, there is considerable work to do. There are no shortcuts for properly implemented aviation SMS systems. Just when you think you are done, something new always appears. While SMS requirements cover a considerable territory, these requirements are not overly complex.
Many of the activities can be delegated to less experienced personnel, such as:
As you can imagine, these less critical, albeit required tasks are perfect for interns.
Benefits of Interns as Part of Your Aviation SMS Solution
The following benefits of hiring interns to help manage your aviation SMS requirements should convince you that there may be a win-win situation for both you and the prospective intern. Every aviation service provider considers budget when analyzing the burden that a fully implemented SMS program adds to already tight budgets.
If you are serious about your SMS implementation and are hoping to get a lot done in a short amount of time, then you should consider adding an intern. Some interns are only looking for experience and may not have high expectations regarding wages. Other interns may have required "practical elements" in their degree programs. These practical elements may be a four-to-six-month internship at an airline, airport, or aviation maintenance organization.
Interns Offer New Insights into Aviation Safety Programs
Since interns are new to your airline or airport, they have no preconceived ideas to how your company has always done things. Their fresh insight benefits companies by introducing new ideas to the company. Aviation safety programs benefit from an intern's newly acquired education, especially when management has had neither the time nor the opportunity to learn about all the aviation SMS requirements.
Interns' formal training should have introduced them to alternative strategies for satisfying the SMS requirements. In short, an intern can serve as a low-paid aviation SMS consultant.
Related Articles on Aviation Safety Programs
Interns Possess Fewer Technological Barriers
Just as interns are newly trained in aviation safety management practices and the SMS requirements, it is highly probable that interns are familiar with existing technologies to manage aviation SMS programs. We are often contacted by students working on their Master's degree programs for information on aviation safety management software. I am assuming that because they are researching SMS Pro's capabilities that they are also reviewing competing aviation SMS software solutions.
In addition to being familiar with existing aviation SMS systems, interns are commonly computer literate. This is an added bonus, as many "senior" employees are intimidated by computer technologies.
Interns May Develop into Full-Time Aviation Safety Managers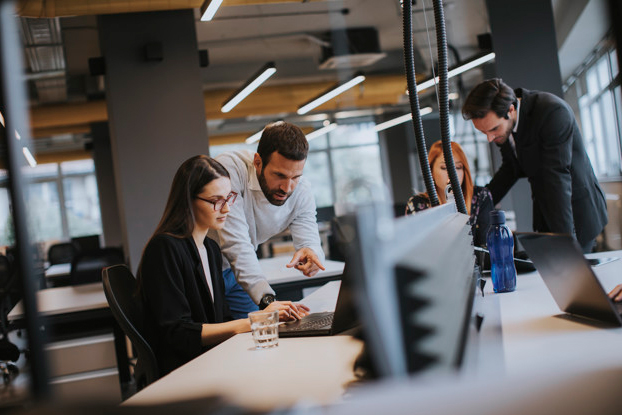 We like to use interns because there is an opportunity for us to "try before we buy."
Internships provide an excellent opportunity to see an employee's:
Potential to adapt to changing situations;
ability to multi-task;
Work ethics;
Ability to positively influence other employees;
Aptitude for learning new skills; and
Ability to work as a team member.
During this trial period, you will be able to determine whether this intern is a good fit for your company. A four-to-six-month internship offers plenty of time to determine whether you want this intern to be a full-time future employee.
Tight Safety Budgets Can Afford Highly Motivated Interns
The best benefit of interns is that they are an inexpensive resource. In most cases, they are either free (except for your time to manage) or cost significantly less than your salaried employees. Although interns don't cost much financially, this labor group is perhaps the highest motivated group you will find at your company.
Interns may be looking for a full-time position at your company or a positive referral once they leave. Because of this, interns seldom bring along excess HR baggage. Since there is no guarantee that they will have a job, it will be simple for management to simply let their internship expire when there is no more need for their services or your safety budget does not support a full-time position.
You may find it advantageous to acquire another intern as soon as another intern's position expires.
Final Thoughts on Hiring Interns for Aviation Safety Programs
When you consider the workload required for properly managing modern aviation SMS programs, hiring low-cost interns is an excellent way to begin SMS implementation or to maintain an existing SMS program. Internships should be considered a win/win situation for both the interns and the aviation service provider.