Plans and Challenges of Implementation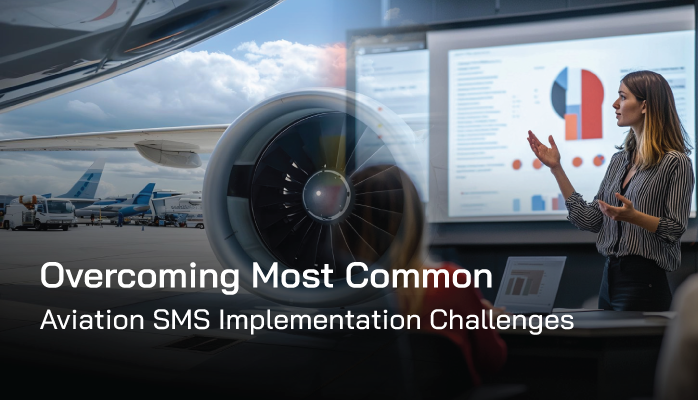 Aviation safety management systems (SMS) implementation takes a long time to fully mature, usually three to five years if you are lucky.
Once there, your SMS will continually be tweaked and updated, which of course requires further implementation and monitoring.
Long story short, implementing an SMS is a leviathan of a task and needs a thoughtful, detailed plan. Of course, don't forget that persistence pays off, as there may be a few "false starts" that require backpedaling to refocus your efforts.
In addition, your SMS will be impeded by constant challenges, including:
Unsupportive or apathetic safety environment
Employee turnover
Changing Environments
Changing technologies
Expect Change As You Implement Your SMS
As Robert Burns is famous for saying in his poem "To a Mouse:"
"The best-laid schemes of mice and men often go awry."
No matter how carefully a project is planned, something may still go wrong with it.
Basically, no implementation will go exactly according to plan, you can count on that – there are too many what-ifs and too many unknowns to account for.
By expecting to face challenges, an aviation safety officer can greatly ease, if not entirely save, some of him/her frustration.
While many SMS implementations will face similar challenges, they do face greatly varying degrees of how well they are actually implemented. How well a safety officer overcomes challenges greatly depends on how well he/she accounted for them in the implementation plan.
Have You Read
Being able to anticipate and therefore account for challenges in the plan requires the safety officer to have a deep understanding of the existing safety culture and environment in his/her organization.
Here are areas that usually separate more successful implementations from struggling ones.
1 – SMS Implementations Are Structured
This one's obvious but worth touching on.
Unorganized or poorly-planned implementations (i.e. writing it out in Microsoft Word) always wind up as a colossal waste of time, money, and even a change in management. It would be like trying to make a cake without a recipe.
The structure is necessary. It lets you inform yourself:
Where you are
Where you are going
How long it will take you to get there.
Moreover, it allows others to see the path that they are following.
The most popular model is the ICAO SMS system implementation. While other structures are usually based on ICAO's model, they can interpret certain areas of the model differently.
Here is a popular resource.
2- Establish Reasonable Goals for Your Implementation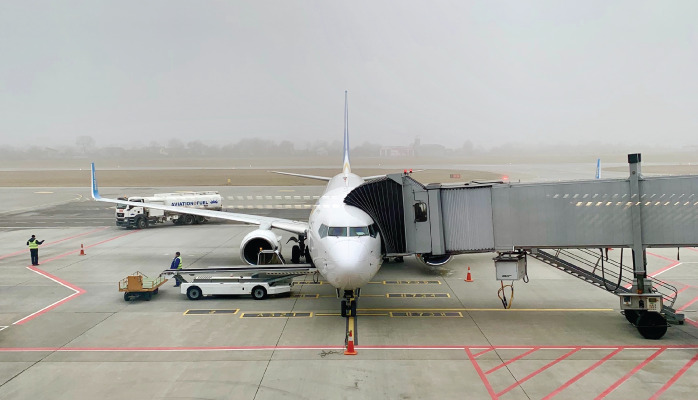 Implementations that consistently stay on schedule have goals that are set in reasonable time frames. It's another way of saying that if you think you will arrive somewhere in 15 minutes, plan on 20. Or in this case, if you would think a piece of the SMS can be implemented by March 1st, set that part of your implementation out a couple of weeks/months.
Adding some breathing room for time-sensitive activities keeps the SMS implementation team from "satisficing," or simply doing the bare minimum to reach their goals. You are after a quality SMS implementation and hopefully, your team doesn't have the objective of only "checking the box."
Not only does it feel good to be consistently hitting your goals on time, but it also looks good when your efforts are not merely "busy work" to achieve an objective nobody seems to care about. When others see SMS implementation activities performed well, especially management, they tend to have more faith in your abilities as a safety officer, and as a result in the whole program as a whole.
There is also a hidden danger in not setting proper time frames for goals.
3 – Cutting and Speeding Implementation Activities Never Ends Well
The hidden danger is that when SMS implementation plans start to fall further and further behind, it's easy to try cutting corners or speeding things up. Cutting steps and forcefully speeding activities usually entails methods that were not accounted for in the plan. Instead, you wind up just as far if not further behind, but now with a bigger headache.
There will be managers and employees observing the SMS progress. When they witness shoddy work or activities that are obviously not sustainable due to either the process or lack of tools, they begin losing faith in the SMS. Restoring that faith and trust in the SMS is incredibly difficult. It is wiser to do it right the first time and focus on the quality of the implementation.
Instead of cutting and speeding, good safety officers tend to:
Slow down and reevaluate;
Assess the reasons for consistently falling behind;
Get feedback on what is more realistic;
Modify the plan;
Acquire more SMS training; or
Acquire better SMS management tools.
This is easier said than done of course. When these steps are taken, it is usually in the middle of implementation, with high stress and frustration, and perhaps with pressure from management to get things on track.
4 – Smaller Steps Make for Quick Wins
I wrote in a previous post that changes should be a Pilatus, not an Airbus. The same rule applies. Breaking various pieces of the implementation plan – which are all simply changes – into very small units has several distinct advantages:
Easier to manage
Quality control
Easier to implement
More accurate time frame
Easier to adjust to
Breaking implementation into small pieces narrows the focus for each individual activity and makes it easier for your implementation team to celebrate more "small wins."
5 – Inadequate SMS Documentation Equals Big Setbacks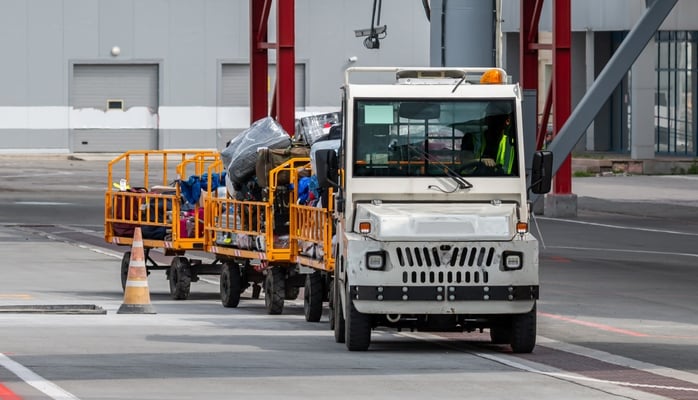 Consider the following, and unfortunately not terribly uncommon scenario:
An aviation safety officer is in the middle of implementing required SMS activities. For various reasons – sickness, job changes, etc – the safety officer has to hand off their "SMS project" to a new safety manager. The new safety manager steps in to find very little or extremely unorganized documentation.
The new safety officer is suddenly in the dark as to the progress that has been made, the current status of the plan, the areas of implementation that have or have not gone well, and requirements of the new system. The only option at that point is damage control.
As an old mentor used to tell me (often), document everything. It will save you time and time again.
Do you know where you are in your SMS implementation? Here is an opportunity for a quick review.
Have You Seen
6 – SMS Is a Team Effort
I am always been a proponent of teamwork. While the safety manager or director of safety will be the person ultimately responsible for the SMS implementation, I have seen more success from plans that were carried out in teams – as small as 2 or 3 people – rather than the lone safety manager.
For larger organizations, a team or committee should be your default objective. But in other organizations, even small teams offer several benefits:
Share the workload/stress
Offer more than one point of view about what is realistic/effective
Backup in case something happens to the director of safety
Small organizations might consider it overkill to have a "team" for implementation. Rather, consider it insurance for your SMS implementation's success.
Final Thought on Successful Implementations
An aviation SMS implementation is complex. It's easy to
Neglect sound planning strategies;
Set unrealistic time frames,
Create goals that are too large; or
Become overwhelmed by the various challenges at setbacks.
All safety officers have faced these problems, sometimes all at the same time. Remember that an SMS implementation is never going to be perfect. Remain flexible and focused on the end objective. Good luck.
Further Reading about SMS Implementations
What is in an SMS implementation? Educate yourself by reviewing these industry-standard checklists.
Last updated April 2023.