Common Safety Manager Challenges in Aviation SMS Programs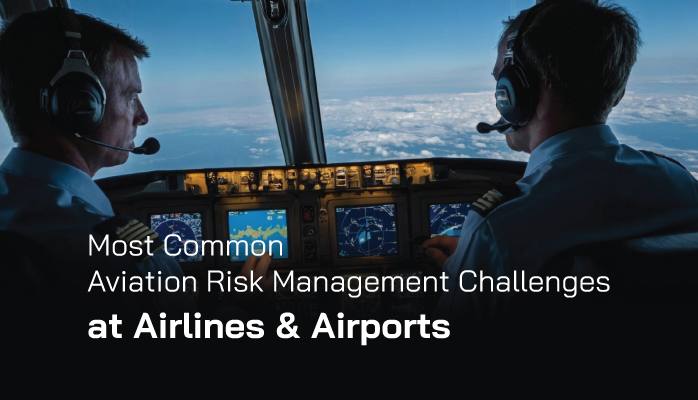 Safety managers face difficult challenges when complying with the ICAO aviation safety management systems (SMS) requirements. Most airlines and airports around the world understand that they have to implement these SMS requirements.
In many parts of the world, aviation safety managers commonly lack:
Clear guidance to implement aviation SMS;
Earnest participation by the entire organization; and
The adequate budget for tools to manage safety programs;
This is obviously an important issue to discuss with the accountable executive. After all, the accountable executive is responsible for the SMS implementation. Safety managers need accountable executives to understand that the SMS is not the safety manager's SMS implementation, but the accountable executive's implementation! You may have to educate in order to effect positive change in the SMS.
Related Aviation SMS Implementation Articles
Aviation SMS documentation requirements generate copious amounts of data. Without adequate tools to manage these documentation requirements early in the SMS implementation, operators' SMS implementations will flounder. Years may pass before an operator realizes that SMS is not a fad and it's not going to disappear. In the meantime, your airline or airport will fail aviation SMS audits, thereby potentially jeopardizing your operating certificate.
Fundamental to every aviation SMS is the hazard reporting system and related investigations of safety-related events. This article provides an overview of the basic concepts involved in these core SMS activities and illustrates why an aviation SMS tools budget is necessary to efficiently manage airline and airport safety programs.
Hazard Reporting in the Aviation Risk Management Process
Identified hazards can enter your safety reporting system through from multiple sources, including:
Paper-based from employees;
Emails from customers, suppliers or tenants;
Web-based reporting forms; and
Internal and external audit findings.
Regardless of how a hazard or safety concern is reported, your risk management processes should not limit the scope of acceptable reports to only safety. Let's face it. Aviation SMS is required; therefore, let's make the most out of this. Furthermore, why only report hazards? Why not have employees identify opportunities for improvements and run these "identified opportunities" through the same processes?
Does this sound like an integrated quality and safety management system? Don't put limitations on your SMS. Use the SMS implementation as an opportunity to become more profitable or more efficient at delivering services to your stakeholders.
Encourage stakeholders to report a wide range of issues, including:
Safety;
Security;
Quality;
Compliance; and
Environmental.
Ensure that your process for reporting issues is easy! When a user is frustrated with your hazard reporting processes, he may only submit one issue during his time at your company. Keep your reporting forms short and simple. Cumbersome safety reporting systems hurt your safety culture.
Ensure that reporters receive feedback. If your reporters don't receive feedback from your system, they may report only one issue to your company. When stakeholders fail to see management's response to a safety report, what will motivate their continued participation in the aviation SMS? Prompt feedback from the safety team thanking reporters for their submissions is a best practice to improve your safety culture and increase hazard reporting metrics.
Benchmark your reporting culture. A good rule of thumb is that for every ten employees, your airline or airport should have one reported issue per month. When the SMS' safety reporting system is not receiving many safety reports, you need to focus more on:
building trust (just culture);
safety promotion efforts;
providing mechanisms for easy safety reporting processes.
Finding: We still see many airlines and airports continue to rely on paper and have no easy and repeatable process to follow up on reported issues.
What Happens When Issues Enter Your Safety Program?

Once a safety issue enters an airline or airport's safety reporting system, there is a duty to:
Investigate the hazard or event;
Determine which corrective actions may be necessary to mitigate the risk;
Track the accepted corrective actions to completion; and
Follow up on the corrective actions six to twelve months later.
Effective aviation risk management processes will also typically:
Analyze data from past reported issues to determine the efficacy of corrective actions;
Monitor trends to identify other potential safety hazards or "holes in the system;" and
Associate reported issues with past events to aid in applying the best corrective actions.
Finding: We see many airlines and airports continue to rely on MS Excel or crudely designed MS Access databases lacking the ability to easily and consistently apply simple risk management strategies.
Related Aviation Risk Management Articles
Beware of SMS Consultants Bearing Gifts
Modern aviation SMS database tools are designed to:
Assist safety managers in SMS compliance;
Encourage safety program participation;
Facilitate repeatable, risk management processes;
Reduce risk to the aviation SMS;
Allow increased transparency into SMS processes;
Enforce accountability from upper-level management to practice safety and not simply talk about it; and
Monitor safety program activities.
A collection of MS Word reporting forms and an MS Excel spreadsheet to manage reported safety issues are tools but don't thank the SMS consultant who gives you such tools. These consultants are marrying you to inefficient processes that will cost you dearly in the long run.
SMS consultants are, well, SMS experts and not SMS data management experts. History has shown us that they have fueled the use of ineffective spreadsheets in aviation SMS. We cannot blame SMS consultants, as this was common practice when every third pilot dropped from "retirement" and became an "SMS expert." These pilots didn't know better and they didn't understand SMS database technology at the time.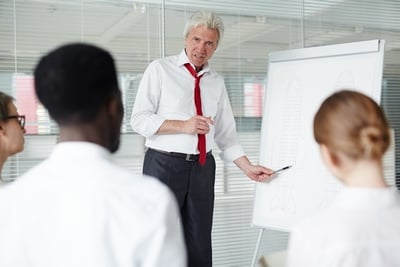 We now believe that SMS consultants better serve their clients by not providing MS Word and MS Excel templates. A better approach is for the SMS consultants to learn which aviation SMS software tools best suit a client's needs and then offer a recommendation of two or three aviation SMS software systems.
Not all SMS software solutions are equal.
Many have a pretty website but lack substance or logical workflows. This may be due to re-purposed software, meaning that safety managers take another database that was suited for another purpose, and turned into an SMS database. We have seen this practice most used with help desk ticketing software.
Some commercial SMS database providers have very poor customer service where you will have to wait one or more days for a response. This is most commonly seen with the white-label software system. A white label is where a software company may develop safety or risk management software and provide it to an SMS database reseller.
The reason customer service is slower with "white-label" resellers is due to the way technical support requests are routed. If the request is more than helping a user with his username and password, the technical issue must be routed to the original software developers for resolution. When the technical issue is resolved, communication must flow back from the software developers to the SMS resellers and finally to the client. This technical support process takes longer than if the airline or airport had direct access to the SMS database developers.
On the same topic of SMS database provides, a few SMS software solutions lack aviation industry focus, thereby missing the mark with poorly defined or ambiguous workflows. You will see these providers selling systems to a variety of industries, including:
Medical;
Automotive;
Petroleum and gas;
Chemical; and
Food.
Some SMS software programs may require months of set up by highly trained professionals. If time to implementation is important, acquiring a system that can be set up within a week or two makes the best business sense. Otherwise, implementation costs will rapidly consume your SMS budget.
SMS consultants should learn which aviation SMS databases will satisfy clients' unique needs and advise accordingly.
Related Aviation SMS Database Articles
Final Thoughts on Aviation Risk Management Challenges
Effective aviation risk management tools support aviation SMS processes by:
Facilitating issue reporting;
Providing a repeatable process for initial and detailed issue investigation;
Assigning issues to department heads with risk acceptance authority over operations;
Tracking corrective and preventive actions;
Ensuring issues are closed in a timely manner;
Supporting analysis of past events to determine trends;
Automatically notifying stakeholders of safety-related trends or alerts;
Paving the way toward implementing proactive safety management activities; and
Monitoring SMS performance.
Without effective tools to manage SMS documentation requirements at airlines or airports, safety managers are asked to paint masterpieces with crayons. In conclusion, upper management demonstrates support for their aviation SMS program by allocating an adequate budget for SMS tools. This is again the accountable executive's responsibility.
Accountable executives are responsible for proper SMS implementation. They need to monitor the SMS and ensure that SMS is performing in all areas of the organization. It is impossible to monitor SMS performance with a spreadsheet. If your operation has more than 50 employees, you need an SMS database to monitor SMS performance. Otherwise, the SMS documentation requirements will bury the safety team.
Final Finding: Airlines and airports without adequate SMS software budgets lack top management support.
---
Depending on your level of SMS maturity, you should find helpful insights in these short demo videos. Do you know where you are in your SMS implementation? Here are some useful assessments to determine your SMS maturity.
Just starting your SMS program?
Are you in Phase 2 or Phase 3?
Are you moving to Phase 4 or trying to get Stage 3 IS-BAO compliance?
Questions or want to see a Live Demo?
Last updated January 2023.