#1 of the Human Factors' Dirty Dozen Is Lack of Communication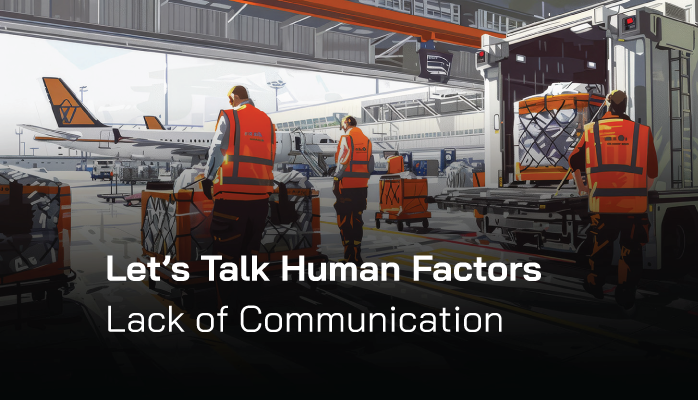 So, just what is a Lack of Communication? In the simplest terms, it is a failure to ensure the "mental pictures" match.
For example, I have a mental picture of what I hope to convey to you. If you have the same mental picture at the end of our conversation then proper communication has occurred.
Many times in Aviation and in other areas of our lives we have conversations with each other and we both assume that we understood each other 100%, but the sad truth is that only 33% of the average conversation is totally understood. This leaves a whopping 67% of our conversation misunderstood.
Lack of Communication among Top Human Errors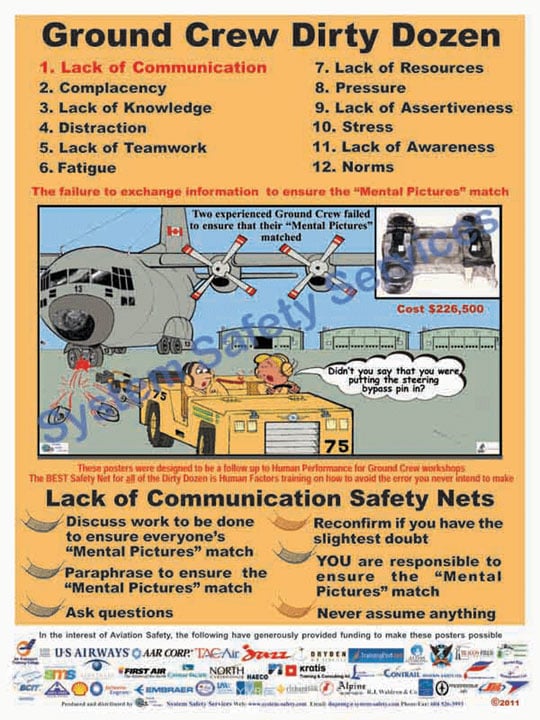 A study done by Albert Mehrabian on how a message is transmitted and received in average conversation revealed that 55% of the message was transmitted by body language, 38% by tone of voice, and an unbelievable 7% verbally. With verbal communication being only 7% maybe now you can start to see how human errors can be made and why we consider Lack of Communication to be one of the top 4 human errors.
Is there a secret to good communication? You have:
Two ears
Two eyes
One mouth
You MUST try to remember to use them in that order and proportion.
Some things you shouldn't do:
Don't Detour – To detour is to change the subject being discussed. Work on keeping the conversation on the topic being discussed.
Don't Preplan – The problem with preplanning is you are busy working on a response instead of listening to what is being said.
Don't Tune Out – If you tune things out, you don't hear what is being said.
Some things you should do:
Listen more and speak less
THINK before you speak
Ask questions
Paraphrase
Make eye contact
Use positive body language
Do whatever it takes to make sure the "mental pictures" match.
Final Thoughts on Improving Communication
The short simple message:
Related Aviation Human Factors Articles
Last updated May 2023.