What Are Leading Indicators in Aviation Safety Management?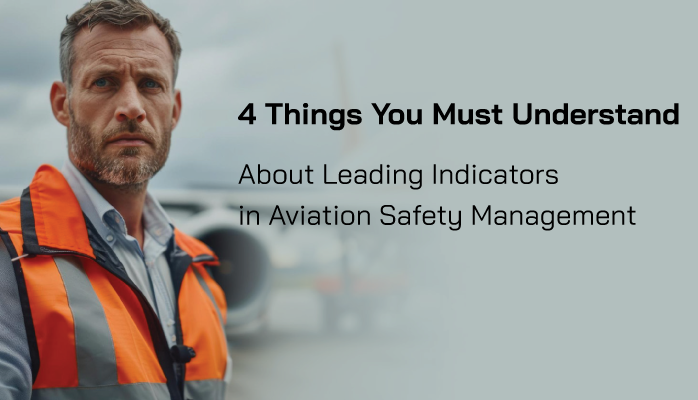 Mark my words: before long leading indicators in aviation safety management will be ubiquitous in nearly every aviation safety management system (SMS). I say this for several compelling reasons:
Leading indicators maximize your ability to tap into existing aviation safety performance data;
They give unparalleled access to information;
The burst of interest in leading indicators is a natural growth of the digital revolution; and
They save companies massive amounts of time and exposure from having to perform other, less effective risk management activities.
Related Articles for Leading Indicators in Aviation SMS
Leading indicators measure the safety inputs of your aviation SMS. "Input" simply means the behaviors, attitudes, skills, and culture that:
Eventually leads to increased risk and/or safety events;
Avoids risk and/or safety events;
Develops poor or mature safety culture; and
Directly influences the positive/negative outcomes of every Human Factor.
Another way to describe aviation SMS leading indicators is that they measure precursors to safety. I am unsure why the FAA or other oversight agencies haven't touched on leading indicators. They can overhaul your ability to practice risk management for many years to come.
Here are 4 more things you must understand about leading indicators in aviation safety management.
1 – Adopt Them Early in Implementation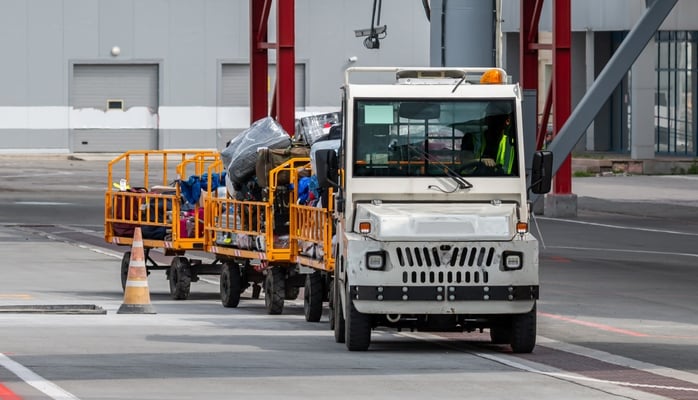 I have said before and still maintain that leading indicators become increasingly relevant as aviation SMS implementations near completion. As SMS mature, they experience performance plateaus and frustrations trying to fix thematic safety problems, and leading indicators are the best remedy.
However, even new safety programs can benefit immensely by using leading indicators to:
Plan for SMS data collection requirements;
Measure several well-placed, important leading indicator metrics (such as frequency of safety meetings);
Set precedence early in the program for making data-based decisions;
Committing to proactive risk management activities early; and
Generating historical leading indicator data that, further along in implementation, will provide a fantastic historical record of proactive risk management.
Obviously, new SMS will primarily be practicing reactive risk management activities mostly, but there are only good reasons to spare a tiny bit of resources monitoring several leading indicators.
2 – Where Leading Indicators Address in Flow of Safety Events
To use leading indicators correctly, you need to understand what they are addressing. While I have pointed out that they address underlying causes, it might not be clear what that actually looks like.

Predictive risk management attempts to predict new hazards, risks, and outcomes based on historical data and circumstances;
Proactive risk management identifies inputs (behaviors, threats, etc.) that directly correlate to risk in order to stop it before it happens;
People interact with hazards, and the result is threats (hazards that become dangerous); and
Leading indicators are metrics that help you understand those interactions so that you can prevent unsafe interactions with hazards.
3 – Relationship between KPIs and Leading Indicators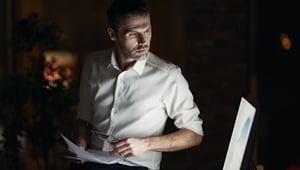 Key performance indicators (KPIs) and leading indicators should share an intimate relationship. In general, KPIs measure the output of an SMS. A safety issue is reported, and its classification is considered a KPI when it strongly aligns with organizational goals and objectives.
Because of this, KPI statistics work well to monitor leading indicators. Consider the following:
Leading indicators measure the key inputs of the program;
KPIs measure the performance (output) indicators;
Monitoring an indicator for both leading and key performance allows you to see the effect of your leading indicator metric in your SMS; and
If you impose controls on what your leading indicators monitor, you can monitor the control performance.
Basically, it's a good idea to create a KPI based on each leading indicator you see the input and output of the same safety concern.
Related Aviation KPI Articles
4 – Leading Indicators in Aviation Safety Management Are Proactive
Imposing controls based in leading indicators is the essence of proactive risk management because it involves addressing safety concerns at underlying causes. The primary purpose of leading indicators is to understand and address the problems rather than the symptoms of organizational safety concerns.
Leading indicators are the essence of proactive risk management. If you really want to understand what dictates success and failure in your safety program, then begin adopting leading indicator metrics for the core areas of your SMS:
Leading indicators for teamwork;
Leading indicators for communication;
Leading indicators for preparedness;
Leading indicators for responsiveness;
Leading indicators for bureaucratic weaknesses;
Leading indicators for adaptability; and
Leading indicators for safety promotion.
You will notice that leading indicators are best served in categories that address either the Four Pillars, Human Factors, or safety culture.
If you are new to leading indicators and haven't checked out our popular list of leading indicators, they are a great way to get started with industry-tested metrics.
Last updated May 2023.