Purpose of Aviation Risk Management Tools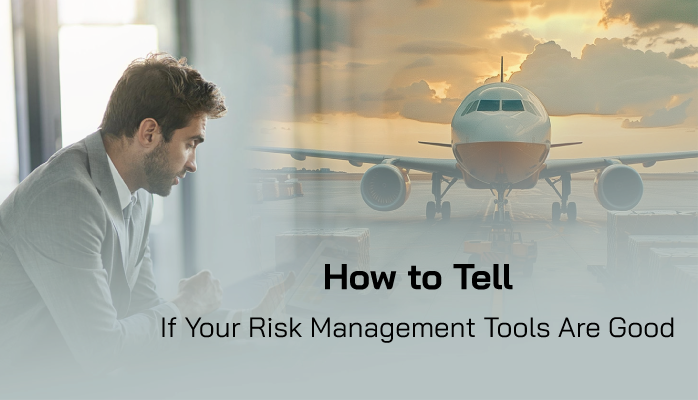 Aviation risk management tools are designed to help you manage exposure in your SMS. Managing exposure involves a lot more than just risk analysis.
To properly keep exposure within an Acceptable Level of Safety, you need risk management tools that address all areas of the SMS 4 Pillars.
What is a good risk management tool? It is a safety tool that does one or more of the following:
Helps you perform a task, such as risk analysis or auditing;
Helps you gather information, such as risk analysis charts or hazard reporting tools;
Removes workload, such as with automated notifications and reminders; and
Connects/integrates multiple activities in logical ways.
Many aviation service providers don't have risk management tools that don't fulfill any of the above points. Why does this matter? Risk management tools that don't fulfill any of the above points very well may:
Cause more work to perform a task;
Inhibit your ability to perform the task well; and
Provide inaccurate information.
The better the risk management tool, the better it will aid you in performing tasks. A safety manager with good tools very well may be twice as efficient, with better results, than a safety manager with mediocre tools.
Here are ways to tell if your aviation risk management tools are good.
Risk Management Tools Allow You to Accomplish More Work
Risk management tools should definitely not make more work. They should do the opposite, by allowing you to accomplish more work in the same period.
How do good risk management tools make you more efficient?
They provide guidance, set workflows, etc.;
Have automation features to cut down on manual, rote tasks, such as data entry; and
Allow you to access information quickly and easily.
For example, consider a risk management tool that automatically sets the date, time, your name, and other basic details, for a report. Without this tool, you may spend 30 seconds writing this information. Other tools may save you significantly more amount of work, such as a safety tool that automatically creates safety reports and other data.
If every task you perform in your SMS involves a similar amount of extra work that you wouldn't have to do with good risk management tools, then you can easily waste hundreds of hours every year performing extra work. Good risk management tools cut out as much manual work as possible.
Risk Management Tools Have Automation Features
Part of cutting out as much work as possible involves automation. Automation can be:
Automatically filling in rote information, such as dates, names, report IDs, etc.
Automatically notifying you, so that you don't have to spend extra time monitoring and looking up information; and
Automatically searching and sifting information, so that you don't have to spend time looking for or compiling it.
Automation makes performing tasks significantly less frustrating and more interactive to use.
Related Aviation SMS Tools Articles
Tools Are Centralized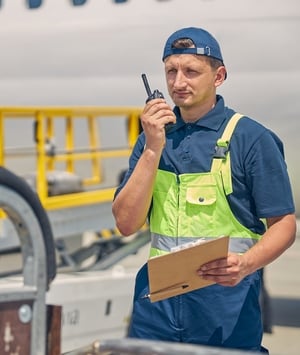 Centralized tools are very important. A centralized tool is one that:
There is only one copy of it, such as a Google Sheet, aviation safety software, etc.
You can control security access to it, such as with an aviation safety database; and
There's no risk of duplication or data loss.
Aviation safety "tools" like Excel spreadsheets on your computer are great examples of tools that are NOT centralized. Tools that are not centralized are at risk of:
Data loss;
Data duplication; and
Inaccurate data.
Risk Management Tools Are Visual
In a set of good risk management tools, some of those tools should display data visually, such as via:
Line charts;
Metrics;
Bar graphs; and
Pie charts.
Visual risk management tools are important for displaying data because they are easier to comprehend than trying to make sense of a large table of data. In short, they put the data in perspective.
Furthermore, you can use these charts to create reports and provide them to stakeholders.
Your Risk Management Tools Cover All 4 Pillars of SMS
As said earlier, risk management tools should cove more than just safety assurance activities like risk analysis, performance monitoring, or risk assessment. You should also have some tools to:
Manage identified hazards and risks;
Promote the safety program; and
Manage your safety policy.
Some examples of such tools would be risk management tools for:
It's a bonus if tools from different pillars are integrated together.
Your Tools Cover Multiple Types of Performance
Safety performance in aviation SMS is much more than monitoring one type of performance. For example, some very important different types of performance you may need to monitor are:
Ability to meet goals and objectives (with key performance indicators);
Classification data on reported issues;
Raw data for data mining; and
Risk management performance, such as average time to close issues.
Good risk management tools offer many looks at the safety performance of your SMS.
Last updated July 2023.