What Is Aviation Safety Policy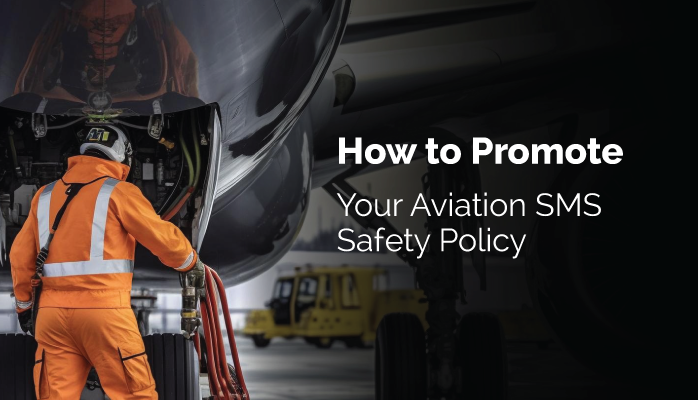 An aviation safety policy is a document in safety management systems that outlines the core, important safety information that underlies your SMS.
This required document should outline your organization's;
Safety values;
Safety commitments; and
Important safety resources (policies, procedures, accountabilities).
In ICAO's document 9859, they write that your Safety Policy is used to, "Describe the organization's intentions, management principles and commitment to improving aviation safety in terms of the…service provider."
Promoting your aviation SMS Safety Policy is an extremely important way of ensuring that employees:
Know key safety information;
Understand that the company values safety; and
Know their role in the SMS.
Your safety policy is a kind of safety canon for your SMS.
What Should Be in Your Safety Policy
Though we have already covered some of these important items listed below, your Safety Policy should include:
Key commitments, such as:

CEO commitment to safety
Organizational commitment to safety
Commitment to non-punitive reporting
Voluntary and mandatory reporting

High level company goals
Specific company safety objectives that help SMS reach goals
Safety org chart
List of key personnel, including:

Safety manager to maintain SMS
Safety committees
Other important personnel

List all roles in your organization, including the safety responsibilities and accountabilities of each role
Important safety resources, including SMS:

Policies
Procedures
Checklists
There may be more items you should include in your Safety Policy, but these items cover the core elements to help you reach Safety Policy compliance. Once you have it, here are four good ways to promote your Safety Policy.
Related Aviation Safety Policy Articles
1 – Include Safety Policy in SMS Training
Your Safety Policy should definitely be an important part of your:
You should outline which parts of the policy employees are required to review.
2 – Mandatory Review of Safety Policy Once per Year
Employees should be reviewing important Safety Policy information every year, ideally after your managers perform a thorough review of the policy and update it.
Employees should primarily be reviewing:
Their role in the SMS;
Important safety policies;
Important procedures;
Any new items added to the policy; and
Commitments to safety.
These reviews should be documented for each employee and, if possible, it would be good to have some way of verifying that they actually read the policy (such as a post-review quiz).
3 – Quiz Employees on Roles and Responsibilities Found in Safety Policy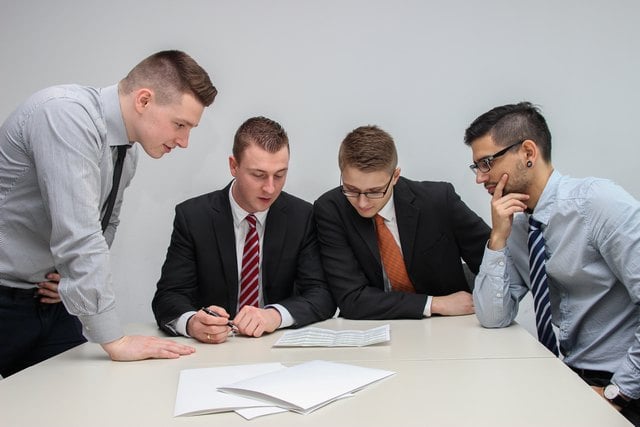 One very important part of your Safety Policy is documenting in clear detail what each role in your company is responsible for in terms of
Identifying safety concerns;
Mitigating safety concerns;
Making safety decisions;
Accessing safety data; and
Communicating safety information.
Each employee in your company may have one or more safety roles assigned to them. The way they know how to participate in your SMS is based on the guidelines you list in your roles/responsibility and accountabilities section of your Safety Policy.
Holding employees accountable for knowing their place in the SMS is easily accomplished by testing employees on this knowledge. This test can be a formal assessment or included in SMS training. It promotes the fact that your company highly values involvement in the SMS and endorses the information in the Safety Policy
4 – Make Safety Policy Easily Accessible
Ensuring that your Safety Policy is easily accessible is critically important to promoting your Safety Policy. If your Safety Policy is not accessible, you simply cannot promote it.
Accessible means:
The policy is well organized so that employees can easily find things;
The items in the policy are professional, clear, and easy to understand; and
The policy is located in an easy-to-access location, such as via a website or aviation safety software.
Accessible does not just mean making sure the policy is sitting on a desk near the entrance of your workplace. Accessible means constantly visible and constantly put into the site.
5 – Make Safety Policy Active in Operations (Refer to It Constantly!)
The mistake many companies make is that they complete their policy and then don't do anything with it. Your Safety Policy should be active in your organization and referred to regularly by all employees.
A good way to enforce this constant communication with your Safety Policy is to:
Use it to answer questions;
Refer employees with questions to the policy;
Cite it in safety newsletters, emails, meetings, etc.; and
As said, make it extremely accessible.
Your aviation SMS Safety Policy should not be a "book that gathers dust," but rather a book that is picked up so often the spine breaks!
Last updated January 2023.