Multiculturalism in Aviation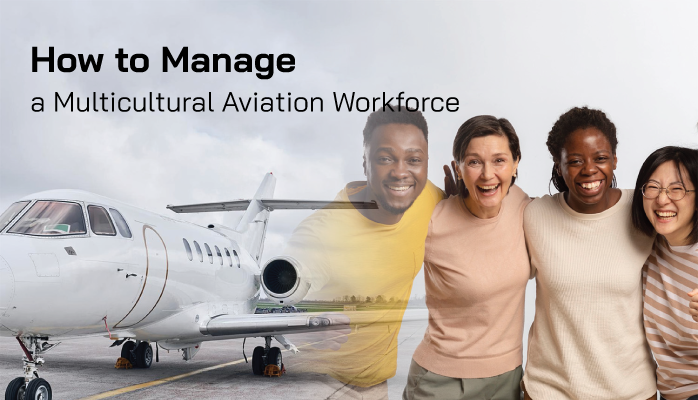 In the old days of national airline carriers the crews almost invariably shared the same nationality. Indeed, a common national identity of the workforce was a trademark of these carriers.
Now, with the liberalization of air transport occurring in many parts of the world, workforces have become increasingly multicultural. Examples of this trend can be seen around the world.
A multicultural workforce has several benefits. For example, you can cater to your passengers in their own native language. Also, problem-solving is improved by inviting different cultural perspectives; however, multiculturalism can lead to misunderstandings.
How can operators engineer an organizational set-up so that national culture differences do not lead to 'fatal' misunderstandings?
Types of Culture
According to a very commonly used analytical framework originally proposed by sociologist Geert Hofstede, individuals, and groups have three types of culture: national, organizational, and professional.
National culture is nearly innate and depends on the ethical peculiarities of the part of the world where one is brought up. These are often deeply ingrained and difficult to change.
It is much more practical for organizations to affect organizational and professional cultures.
Organizational culture encompasses the set of beliefs shared by individuals in an organization, while professional culture pertains to beliefs held by a particular profession (pilots, cabin crews, etc.).
Related Articles on Aviation Safety Culture
How does your organizational safety culture measure up? Take this quiz to find out.
Affecting Cultural Change
Organizations should define expected standards of performance taking into account possible cultural influences and optimize performance by improving professional and organizational culture. Existing management tools such as CRM and SMS can help in this process.
Crew resource management (CRM) is a great tool to affect the professional culture of flight and cabin crews and, mutatis mutandis, of all other airline professions. CRM sessions instill good leadership and followership. Competency-based training also allows for the assessment of CRM skills during training sessions, allowing trainers to identify and foster those skills.
Safety management system (SMS) implementation, by promoting confidential reporting, has also started to play a positive role in fostering safety-sensitive organizational cultures. While an individual may not be inclined to report a safety issue due to their particular national culture, a well-developed SMS fosters a safety culture within the organization that may well counteract that tendency.
Want to improve your safety culture? Check out this collection of resources.
Last updated August 2023.