Why Passing an Aviation SMS Audit Is Critical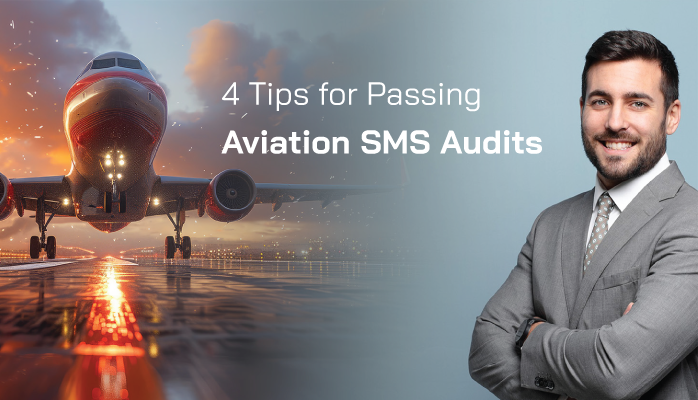 Over the past dozen years, an aviation SMS audit has become a necessary and commonly difficult task for:
Airlines;
Airports;
Aviation maintenance organizations;
ATC; and
Flight schools.
Australia and Canada have led the charge for the implementation of formal aviation safety management systems (SMS). Besides civil aviation authorities requiring formal SMS programs, many larger companies operating in high-risk businesses require contractors and vendors to demonstrate compliance with SMS principles.
For many aviation service providers, the first few aviation SMS audits are very stressful experiences. Safety teams run around as if their hair were on fire, for there is potentially much to lose, such as:
Much needed business contracts;
Operating certificates;
Your reputation as a safe operator; and
Possibly your job.
Here are a few tips to pass your next SMS audit.
Related Aviation SMS Audit Articles
Performing Mock Aviation SMS Audits
Before your SMS auditor arrives, take the time to thoroughly perform an internal SMS audit. Your internal auditors should be using the same aviation safety audit checklists as the external auditors. If you cannot secure them, choose one of the provided SMS audit checklists at the bottom of this article.
Tips to Pass Aviation SMS Audits

Besides making money and ensuring your operations are providing safe, efficient service to your customers, passing an aviation SMS audit should be a top priority for most aviation service providers today.
It is understandable that safety managers are apprehensive whenever a date for an SMS audit approaches.
However, SMS audits don't have to be so frightening if you take time to organize your:
Policies;
Risk management procedures;
SMS documentation; and
SMS data regarding reported issues, corrective actions, etc.
Here are some very good tips to help you prepare for your next SMS audit.
Document and Review SMS Policies and Procedures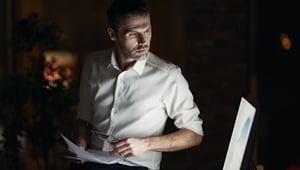 One of the most common audit findings for aviation service providers is that they are not doing what is written in their SMS policies and procedures, which are commonly housed in their SMS manuals. Write what you are actually doing, and not what you hope to do, or what your high-priced SMS consultant hopes that you will do.
Many companies purchase SMS manuals. These manuals were written for other companies, and it is surprising that sometimes a company's SMS manual will have the name of another company inside.
Other times, an airline or airport will hire an SMS consultant. These consultants may be very good. If you are paying them lots of money, these SMS consultants may feel obligated to give you a sophisticated SMS program. You may agree with the SMS consultant and when the consultant leaves, business goes back to normal. As time passes, your employees are certainly not practicing what was prescribed by the SMS consultant.
These sophisticated prescriptions for SMS procedures will cause trouble in another dimension if you are not careful. When you document your SMS risk management procedures, don't offer too much detail. Be thorough, but don't document every single activity. We have seen that when procedures are too detailed, auditors will almost always find "exceptions to the rule" where your airline and airport failed to follow procedures as written.
Finally, review and communicate these policies and procedures regularly to appropriate employees. Confirm that the policies and procedures remain relevant and are being practiced regularly. Don't be afraid to change your SMS documentation, as SMS documentation is alive, breathing entity that changes, just as your business changes to business' environmental changes.
And don't neglect to document when the policies and procedures were last reviewed!
Related Aviation SMS Manual Articles
Train Employees Based on Their Duties & Responsibilities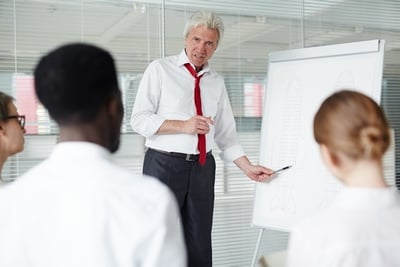 Safety managers are goal-oriented and hard-driving professionals. Otherwise, top management appointed the wrong person for the job, right?
Safety professionals take time to thoroughly understand SMS requirements based on both ICAO standards and the standards coming from their respective civil aviation authorities. Many times we have seen where the standards and SMS guidance from civil aviation authorities are abysmal or non-existent. In these cases, we recommend:
After understanding the SMS requirements for your organization, budget sufficient time to train managers and employees according to their role in the SMS program. Make sure this training is well documented, especially the initial SMS training.
Initial SMS training is required. There is also mention of recurrent SMS training, but never have I seen a specific time interval for recurrent SMS training. Depending on the safety duties and responsibilities of the employee, this interval may logically range from 12-18 months for managers and 24-30 months for other employees.
Don't be complacent with SMS requirements. They may change. As time passes, focus on achieving best practices for each of the elements in the four pillars of an ICAO compliant SMS program.
Have You Read
Track and Manage SMS Data in Aviation Safety Database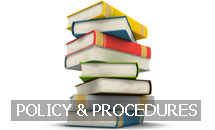 Many airlines and airports started their SMS programs with the full intention of using in-house tools, namely:
MS Word;
MS Excel;
Home-grown MS Access databases; and
Paper.
After a few years, these airlines and airports are overwhelmed with the mountains of data and inability to demonstrate continuous improvement.
By maintaining all your SMS-related data in a professionally designed aviation SMS database that follows best practices, your airline or airport is demonstrating a commitment to quality AND safety. With all your SMS data in one, easy-to-access repository, you can easily respond to any auditor's request with a few clicks of the mouse.
However, just because you have a sophisticated SMS database program does not mean you will not have any audit findings. You also have to use the SMS tools. SMS tools exceedingly amplify the efforts of the safety team.
Why should your airline or airport purchase a professionally designed SMS database program? Auditors naturally suspect the reliability and security of home-grown SMS programs. Furthermore, brand name recognition among the major aviation SMS database providers demonstrates that your safety program is based on best practices and is a complete SMS program, and not simply addressing a few of the twelve elements in an ICAO based SMS program.
Have Documentation at Hand, Ready to Present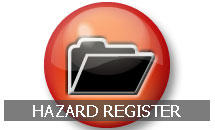 Whenever an auditor asks for something you do not have, quickly tell him that you don't have it. Don't make excuses. There will always be a "next time" as SMS audits have become regular affairs.
A best-in-class SMS program has the ability to quickly and effortlessly access:
Hazards report register;
Documentation of actual reports and tracked corrective preventive actions;
Safety performance indicators and related charts;
Record of completed or in-progress safety assessments;
SMS internal review or audit records;
Safety promotion records, such as surveys and newsletters;
Personnel SMS/ safety training records;
SMS/ Safety committee meeting minutes;
SMS implementation plan (during the implementation process).
Having this capability demonstrates to SMS auditors that you "have it together" and that your SMS program is either adequate or best-in-class.
Have You Read
Final Thought on Aviation SMS Audits
Not all SMS audits go smoothly. Expect a few audit findings or concerns. After all, an SMS auditor is like an army drill sergeant performing daily inspections. There is always something to find!
Once you get your list of audit findings, put them through your risk management process:
Assign them to a responsible manager;
Create and track corrective preventive actions; and
Document, document, document!
Professionally designed aviation SMS database programs take much of the work out of these mundane tasks. You are only wasting money on your SMS database programs when you neglect to use them as they were designed.
Professionally designed aviation SMS database programs help you face the SMS auditors like a confident professional!
Last updated March 2023.