What Is an Internal Aviation SMS Audit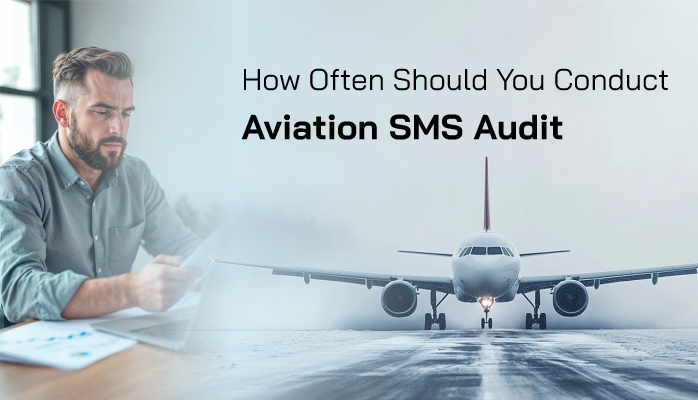 An internal aviation SMS audit is how you evaluate any part of your SMS.
On the one hand, you use such audits to ensure that certain actions are taking place in your SMS, such as SRM operations or continuous improvement.
Safety programs with good audit processes have multiple processes. Each audit process will audit a different aspect of your aviation safety program, such as:
Continuous improvement practices;
Safety Risk Management process;
SMS design efficacy; and
SMS Safety Policy completeness and currency.
Internal aviation SMS audits are conducted most commonly either:
In response to impending external audit; or
As part of regular SMS operations.
Creating an aviation SMS audit plan for each auditing process is absolutely crucial for performing good audits.
What Is an Internal Audit Plan
Aviation SMS internal audit plans are your "field guide" for performing your SMS audits. They outline in detail everything one would need to know to conduct an audit, including:
The type of auditing process, such as

Safety Policy audit,
SRM audit, or
Continuous improvement audit

The auditing form that will be used to conduct the audit;
Who will be audited, such as which departments, divisions, roles, etc.;
Which parts of your SMS will be audited (i.e., which processes, systems, etc.);
How often the audit will occur;
Who will be conducting the audit; and
The steps that will be used to conduct the audit from scheduling to follow-up.
An auditing plan should be documented in clear, plain language, such as in the form of question-answer type documentation. An external auditor should be able to read your audit plan and understand exactly how you conduct your audit.
As said, each different audit needs to have its own auditing plan.
Purpose of Internal SMS Audit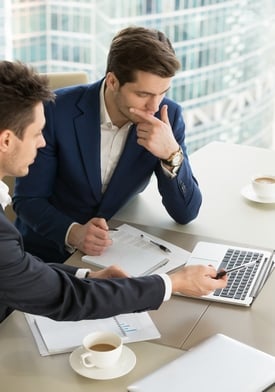 The ostensible purpose of an internal SMS audit is to verify that your SMS is functioning as designed.
That being said, the reality is that most operators perform SMS audits to ensure that they are compliant. This is a subtle distinction, but it highlights the fact that most aviation service providers are less worried about SMS performance, and more worried about SMS compliance.
This is a paradigm that some compliance authorities have recently taken measures to try and change – i.e., to try and shift compliance away from "box-checking" and more towards a real look at SMS performance.
We, of course, highly recommend that your auditing processes do both:
Assess your SMS performance fairly; and equally
Identify areas of non-compliance.
The importance of audit plans in conducting internal SMS audits is that they allow you to manage the expectations of conducting a given audit. Audit plans are a good way to try and ensure that your audits are a good balance between assessing performance and compliance.
Conducting Audit before External Audit
One best practice as far as how often to conduct internal SMS audits are to conduct audits before an external SMS audit by your compliance authority. If you are audited three times in a year, you should conduct at least three internal audits.
You should perform your internal audit with enough time before the external audit to:
Thoroughly examine all relevant aspects of your SMS without rushing;
Create a corrective action plan; and
Fix findings/concerns before the external audit.
There is no way of giving generic advice on how long before the external audit you should perform your internal audit, as the time frame will vary wildly depending on the size and complexity of your SMS.
Related Aviation SMS Auditing Articles
Conducting Internal SMS Audit Periodically
You may receive no external audits in a given year. In this case, you should be prepared to perform each of your auditing processes at least once per year. Once per year, we advise that you not let more than a year for each of your auditing processes.
This means that if you have four auditing processes, you will perform four auditing processes per year.
Final Thought on How Often to Perform Internal SMS Audits
Having a dedicated audit calendar is a truly fantastic way to ensure that you are performing each of your auditing processes:
At least once per year; and
Far enough before external audits to correct findings.
An auditing calendar may be a physical calendar or as a part of aviation auditing software.
Last updated July 2023.