What Is Safety Culture?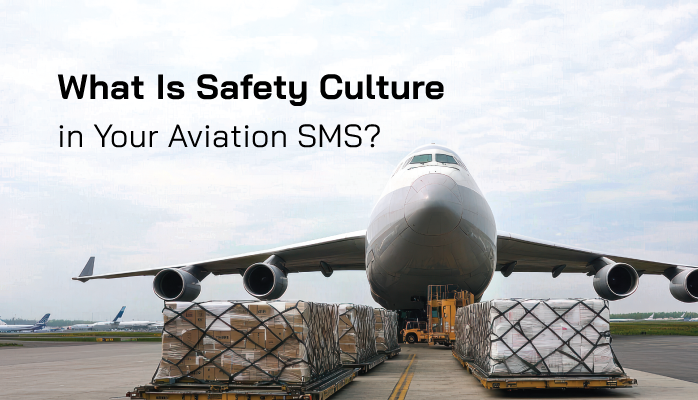 Safety culture is a set of values that a company has in relation to safety and is one of the main characteristics that distinguish one company from other companies.
Some industrial sectors, such as aviation, require a level of safety culture which is higher than in other sectors.
The maturity of the safety culture sometimes depends on the type of business, but this does not mean that industrial sectors, which should have and have a higher level of safety culture, cannot improve. As a matter of fact, safety culture can always be improved.
Why Is Safety Culture Important?
Companies that have a strong safety culture act to manage risk; on the other side companies with an inadequate safety culture may act in a risky way. In the latter, personnel may not consider the potentially dangerous consequences of their actions.
For example, employees may not take the right precautions in order to complete a task safely. The main cause of this behavior is employers tolerating or disregarding the risk that could result in dangerous situations.
What If Safety Culture Is Lacking?
An organization mandated to implement safety initiatives like a safety management system (SMS) which has a precarious safety culture will face a few key obstacles:
Conservative budgets
Minimizing potential consequences
Conflicting relationships between safety and management
How to Encourage Safety Culture?
Safety culture does not depend only on the individual but on the organization. The commitment to safety must start from the highest levels of management.
As a promoter of safety focuses on the leadership first. The transition to a healthy safety culture is very difficult, but not impossible. The leadership must understand the dangers that emerge from unsafe practices.
A possible solution is to present scenarios of possible consequences resulting from 'unsafe' actions. Emphasizing the things that can go wrong should raise awareness about safety and thereby increase the investment on safety.
This is not a strategy of fear, but a strategy of sensitization. The aim is to make the leadership understand the dangers and the potential loss and compel them to avoid these situations.
Related Articles on Aviation Safety Culture
Learning More about Safety Culture
Safety culture is an intangible concept that means many things to many people. Below are some useful resources to help you enhance the safety culture in your organization.
Last updated September 2023.