What Is a Risk Control in Aviation SMS Programs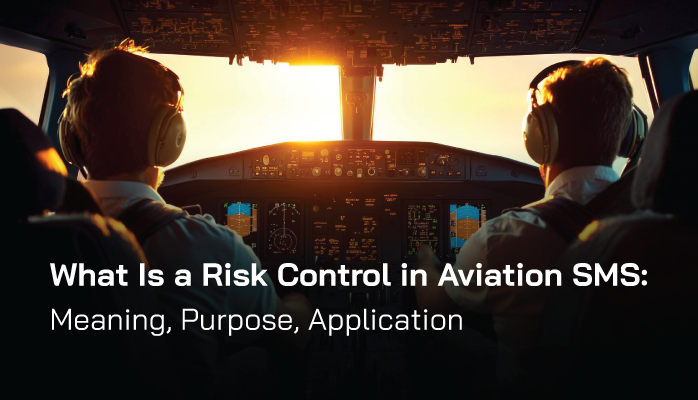 Risk controls in aviation safety management systems (SMS) are a company's shield against danger and the best chance for aviation service providers to conduct operations successfully.
Danger can be many things in an operational environment, but generally, danger falls into one of the following categories:
Human behavior (i.e., Human Factors);
"Things" in the environment, such as weather, machinery, obstructions;
Safety events (risks) that will lead to damages without intervention; and
Bureaucratic weaknesses.
In the end, all of the above points can lead to different types of damages for the company, such as:
Reputation damage;
Physical harm to humans;
Environmental damage;
Financial loss; and
Loss of machinery/vehicles/aircraft.
Risk controls are how companies deal with damages and dangers.
Related Articles on Aviation SMS Risk Controls
Purpose of Risk Controls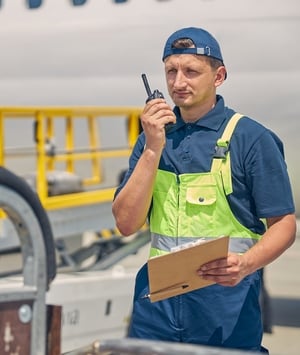 Risk controls in aviation safety programs deal with dangers and damages in several ways:
Preventative controls;
Detective controls; and
Corrective controls.
Preventive risk controls are used to avoid undesirable safety events from happening. These risk controls help continue safe operations by stimulating safe behavior and safe interactions with "things" in the workplace. Preventative risk controls are things like:
Checklists;
Procedures;
Grass cutting (to prevent bird strikes); and
Aviation safety training.
Detective risk controls are designed to stimulate safety awareness in the environment in order to recognize changes in safety. Detective controls are used to identify such changes in safety and alert the appropriate people. For example:
Runway monitoring software;
Hazard reporting methods;
Aviation safety training for hazard and risk identification; and
Radar.
Corrective risk controls are used to mitigate or avoid damages after an undesirable event (risk) has already taken place. Such controls might be:
Evasive maneuvers;
Emergency landing techniques;
Backup internet servers at an airport; and
Reinforced windshields on aircraft.
Application of Risk Controls
There are generally two types of risk controls that operators need to consider during the organization's risk management processes:
Proactive risk controls; and
Mitigative risk controls.
Both proactive and mitigative risk controls are extremely critical for the overall safe operations of a company.
Proactive risk controls are all controls – such as preventative and detective controls – that are put in place to avoid risks from happening. Such risk controls are generally geared toward:
Recognizing potentially dangerous hazards (threats);
Being able to take appropriate action to eliminate the threat; and
Greatly reducing the risk potential and/or likelihood of threats in the environment.
Mitigative risk controls are corrective controls that are used to:
Respond quickly and efficiently to undesirable safety events;
Return operations to safety; and
Mitigate potential damages caused by the undesirable safety event.
Related Articles on Aviation SMS Risk Controls
Final Thought: Implementing Risk Controls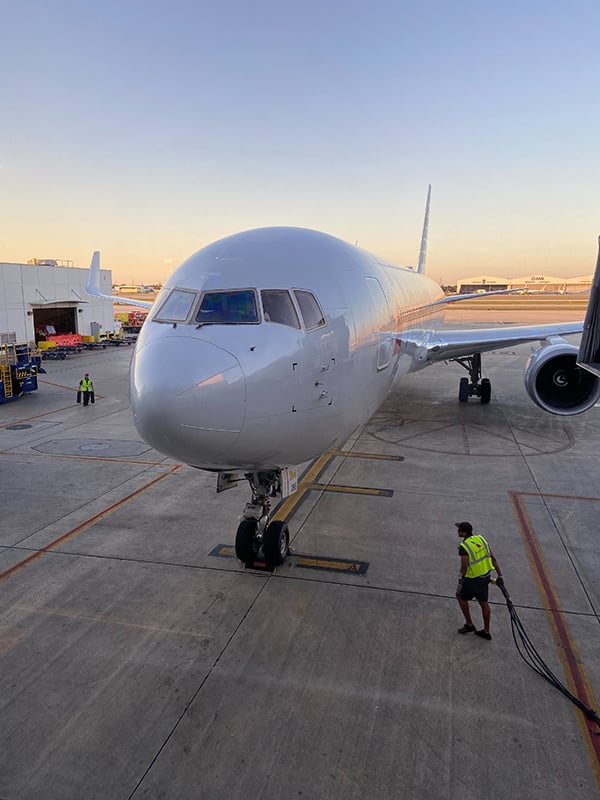 During the course of the aviation SMS' risk management process, risk controls are commonly reviewed and possibly reinforced in response to:
identified hazards;
safety events; and
changing environmental conditions.
These risk controls may already exist in the company, or new ones are implemented to serve as corrective, detective, or preventative functions. Risk controls will generally be implemented for the following reasons:
In response to a reported safety issue and failed risk controls;
In response to an unforeseen and previously unanticipated safety event;
During change management operations;
During risk analysis and safety performance monitoring; and
After safety case analysis, in anticipation of future risk controls that will be needed.
Risk controls are an organizational-wide effort in that it takes the entire organization to properly use them. They should also be monitored for effectiveness. Monitoring risk controls requires that your aviation SMS has the tools necessary to review and evaluate relevant risk controls as safety events affect operations.
Whenever the aviation SMS lacks the ability to measure and monitor the effectiveness of risk controls, there will be a slim chance that the SMS will be able to demonstrate prolonged continuous improvement. If you cannot measure it, you will not be able to make fact-based decisions to alter operations to reduce risk to as low as reasonably practical (ALARP).
According to the FAA, the objective of implementing SMS is to
proactively manage safety,
identify potential hazards,
determine risk, and
implement control measures that mitigate the risk.
The FAA envisions operators being able to use all of the components of SMS to enhance a carrier's ability to identify safety issues and spot trends before they result in a near-miss, incident, or accident.
Federal Register / Vol. 80, No. 5 / Thursday, January 8, 2015 / Rules and Regulations
Risk controls are an integral element of every SMS that needs special attention. Risk controls are what:
keep us safe;
assure management that operations will proceed as designed; and
assure stakeholders that air travel continues to be the best choice for fast, dependable service.
---
Do you have the ability to measure and monitor your risk controls? Do you need help? Since 2007, SMS Pro has been providing SMS databases to aviation service providers around the world. Learn how you can easily monitor risk controls using SMS Pro. These short videos cover many of the available tools.
Last updated November 2023.