What Is a Hazard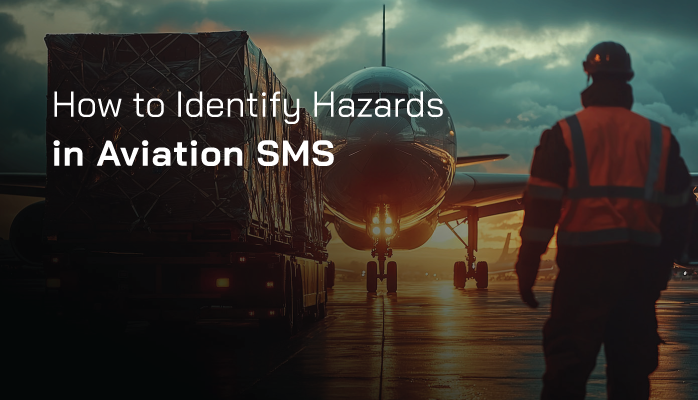 Hazards are central to the entire process of developing safe operational environments.
A hazard fulfills the following:
Is a dangerous condition, such as a situation, behavior, object, etc., that poses an unacceptable level of danger;
Occurs once in life cycle of safety mishaps – it is the center point of safety mishaps;
Can lead directly to risk occurrences, such as safety mishaps, if not mitigated; and
Arises from hazard mechanisms, such as root causes, initiating actions, and hazardous sources.
For example, the Federal Aviation Administration (FAA) defines a hazard as, "A condition that could foreseeably cause or contribute to an aircraft accident..." (14 CFR § 5.5). Other countries' definitions of hazards following a similar vein, and fulfill the above bullet points.
A hazard is often falsely understood as:
A benign object, such as a bird or mountain, that poses no threat;
A safety mishap, which are also called risk occurrence; or
Damages, which are a product of safety mishap.
Benign objects can become hazards in the right context. For example, a building is not a hazard. But a tall building in proximity to the flight path is a hazard.
What Is Hazard Identification
Hazard identification is a process that identifies hazards. This process includes identifying hazards that have and haven't occurred. The hazard identification process in aviation SMS results in a hazard register, which is a list of identified hazards.
The hazard identification process can be organized into two primary areas of an organization:
Front line employees identifying hazards in the environment and reporting them; and
Management identifying hazards through risk management activities.
Identifying hazards kicks off the safety risk management process, as well as the safety assurance process.
Difference between Hazards and Risks
It's important to make sure the difference between hazards and risks is clear. One common mistake of hazard identification in aviation SMS is building a hazard register with hazards and risks intermixed.
Like hazards, risk occurrences can be identified. Safety managers need to be able to distinguish between a report that identifies a hazard and one that identifies a risk.
A risk can be defined as:
(Risk in general) The composite of prediction severity and likelihood of the potential effect of a hazard; and
(Risk occurrence) A safety incident, mishap, accident, etc.
Risk occurrences are associated with damages and negative consequences – i.e. the "bad thing" happens. Hazards are dangerous conditions that greatly increase the likelihood of the "bad thing" happening. However, at the point of hazard occurrence, nothing bad has actually happened yet. Hazard occurrence can lead to risk occurrence.
Related Aviation Hazard Articles
How to Identify Hazards in Aviation SMS
Hazards are identified in multiple ways in aviation safety programs. Identifying hazards entails that you have the following:
An established hazard reporting process;
An established Safety Assurance process (i.e., issue management); and
An established Safety Risk Management process (i.e., safety system management).
Hazard identification training will also improve your organization's ability to identify hazards. Assuming these systems are in place, here are the best activities in which to identify hazards:
Front line employees identify hazards in operational environment;
Front line employees identify hazard-mechanisms or root causes in the operational environment;
Management identifies hazards when reviewing risk controls;
Management identifies hazards during change management;
Management identifies hazards during systems analysis (processes, procedures, policies, etc.); and
Management identifies hazards during issue management, such as by recognizing poor behavior, responses, etc.
All of these activities provide many opportunities to identify relevant hazards in your organization. In terms of how to identify hazards in aviation SMS, you will need to:
Understand what a hazard is; and
Ensure that you are always mindful of hazards in whichever activity you are performing.
As you perform activities with a hazard-awareness mindset, you will identify them.
What Do You Do with Identified Hazards
Once you identify them, you need to know what to do with identified hazards. The steps are fairly clear across most compliance agencies:
Process the hazard through your issue management process;
(If newly identified hazard) Process hazard through SRM process;
(If identified hazard already exists in hazard register) Review the hazard in your SRM process and ensure that all assessments and controls are accurate and working.
Processing hazards can probably interchangeably be referred to as the risk management process.
---
For more information about hazard identification, see this free assessment test that you can give to your employees.
Last updated April 2022.