4 Tips to Sell SMS to Top Management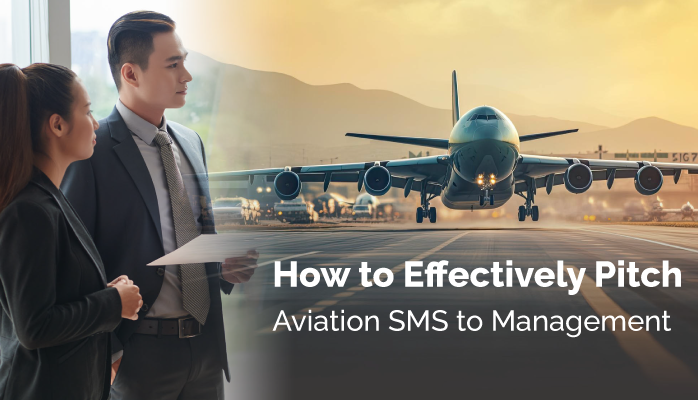 ICAO and civil aviation authorities require SMS for many organizations. Even so, it's important to have buy-in from top management to make your SMS effective.
Lack of top management support remains among the top reasons an aviation SMS may fail.
Here are four, common-sense tips to help you earn top management support.
Whose Aviation Safety Management System Is This?
In this article, you may see me refer to "your SMS," but we all know this is not "your SMS," but refers to your account executive's aviation safety management system (SMS). The most effective safety managers consistently reinforce this concept to the organization as they strive to reduce resistance to change. Consequently, you need buy-in from your boss.
Without buy-in, your boss' SMS is two-dimensional at best. At worst, it only exists on paper and does nothing for safety in practice. As a safety manager, you want to see your boss' SMS succeed as you are devoting considerable intellectual and emotional energy to this regulatory requirement.
So, how do you get top management on board in a meaningful way? You must sell it to them. Even if you're not a salesperson, here are some tips to help you get executives on your side.
1. Be Prepared to Pitch Aviation SMS Benefits
Before you try to sell your idea to upper management, you need to do your homework. Make a plan and be ready to answer questions about it.
Make sure that you can answer the who, what, where, when, why, and how of your plan. Also, make sure to consider the risks and holes in your argument. Have answers ready. Check out these 7 questions executives ask.
Be ready to explain how your plan benefits the organization, whether the benefits are financial, increased efficiencies, or simply regulatory compliance. In other words, know your stuff as best you can. Make it easy for them to say yes. When you include financial benefits, you are speaking the same language as management.
Related Aviation SMS Benefits Articles
2. Cater to Your Audience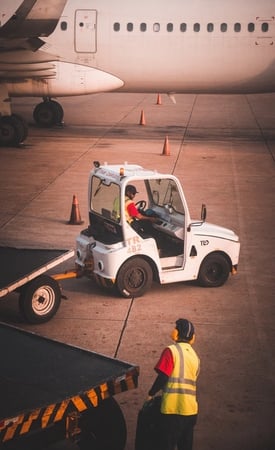 Besides knowing your pitch inside and out, it's important to know whom you're pitching to. Consider the people themselves and tailor your pitch to them. Do they prefer a PowerPoint presentation or a detailed report?
What do they want? They're interested in the bottom line and making the company successful. How does your plan support those goals?
What are the company's goals? Tie those into your pitch. If you can tie the success of SMS to your organization's mission, you'll be more likely to succeed in your goal.
3. Be Tactical When Pitching
Another tactic for success is laying the groundwork in advance. Before you go in swinging, start laying a foundation for your idea.
Take time to talk to the stakeholders in your plan. Ask them what questions they have. Find out if they see any holes.
Create a sense of urgency. Focus on pain points your SMS can help solve in the short term. Learn more tactics from Harvard Business Review to see if you can incorporate any into your own strategy.
Related Aviation Safety Manager Articles
4. Get to the Point
When you're ready to make your pitch, lead with your conclusions. You know all the details, and you're ready to answer those questions. Before you do, give them the big picture.
By starting with your conclusions, you get to the heart of the issue. This way, you connect right away and avoid losing top management's attention. Once you lose their attention, it will be hard to get it back.
Share Your Story!
Have you gotten top management on board with your SMS? How did you do it? What changes did you see in your program?
Let us know in the comments below!
Last updated April 2023.