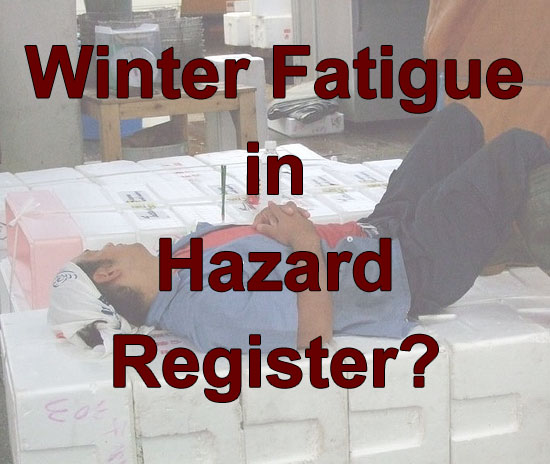 Winter Is Coming - Move Fatigue Upward in Hazard Register

The Northern Hemisphere is swiftly approaching the winter solstice, which involves, cold, ice, many long nights and grey days. For human fatigue that means two things:
More melatonin production
Seasonal depression
Winter fatigue is a real, medically proven problem that affects many people.
When safety managers are reviewing their hazard registers, they should be moving these following related items toward the top of their hazard register:
Fatigue;
Seasonal effect;
Cold; or
Weather.
You do have a hazard register, right?
And if you do, you are reviewing it regularly, right? We see many operators neglecting their hazard registers.
And if you are reviewing it, your review dates are updated for the auditor, right?