What Is a Management System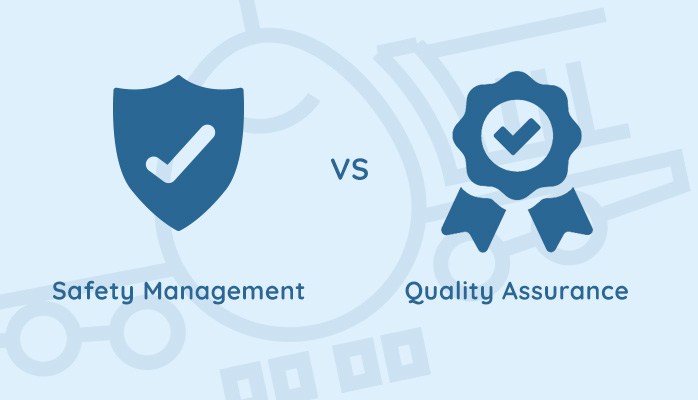 This article is originally inspired by a rather insightful video discussing the interplay between safety management and quality assurance.
A management system is a set of processes used to manage "findings" during operations.
"Findings" are simply things you discover in your operations that are less than ideal. We can also call findings "issues." There can be many types of issues, such as:
Safety;
Security;
Audit;
Human resources;
And so on.
When these findings are identified, they are formally processed by submitting reports, and then processes sing those reports through a system, such as a safety management system or quality assurance system. The basic steps are:
Finding identified;
Root cause analysis is performed to see what caused the identified problem;
Corrective actions are used to correct the identified problem;
Update SMS design, i.e. process any changes in the SMS through the Safety Risk Management Process
How findings are made and how follow up is facilitated depends on the process being used, such as safety management or quality assurance.
What Is Quality Assurance
Quality assurance is mainly facilitated through audits and inspections. Quality assurance is concerned with ensuring that your system is:
Functioning as designed; and
Is in line with compliance requirements.
With quality assurance, findings are generated through such audits and/or inspections. After the finding is processed through the management system, management will need to follow up and review the issue to make sure that the corrective action(s) corrected the problem, and that operations are operating within expectations, compliance, and an Acceptable Level of Safety.

What Is Safety Management
Safety management rests on employees' submitting reports through the hazard reporting system. These reports identify a "finding," or safety issue, that needs to be corrected.
These findings are then processed through the management system, with a couple of important differences between quality assurance:
In safety management, you perform risk assessments on the finding; and
Root cause analysis will include further elements of analysis, such as Human Factors.
Another difference between safety management and quality assurance is follow up. In safety management follow up includes:
Circulating the report through your standard review process, which may happen once or on a continuous basis; and
The reporter and relevant employees should be notified that the issue has been corrected.
The Interplay of Quality Assurance and Safety Management in Real SMS
In real aviation safety programs, quality assurance and safety management are handles differently. In safety programs:
Separate departments/company divisions handle quality assurance and safety management; or
Safety managers handle both safety and quality by managing safety issues and performing audits.
The main point here is that:
Safety management and quality assurance both inherit from the same underlying management process of

Finding;
Root cause analysis;
Corrective action plan; and
Follow up.

In your organization, these processes should be similar in actual practice.
In smaller safety programs, it makes sense for safety managers to handle both safety and quality assurance. In larger organizations, it may make sense for a separate entity in the company to management quality assurance operations, but only so long as both are following the same underlying management process.
Summary and Final Thoughts on Article
The video and the ideas in the video are interesting in that they identify an underlying management system that is common to safety management and quality assurance. This is very useful for helping you understand your difference processes.
That being said, I think there are other important parts of both safety and quality assurance that would be additionally beneficial for understanding the difference and shared aspects of both process:
It can make good sense to risk assess findings generated from QA;
QA findings will nearly always need a corrective action plan, but safety reports may not need corrective actions – it depends on the level of risk assessed; and
The video does not mention that follow up is the same for both safety management and QA in terms of updating the SMS if changes are made to the SMS.
---