Aviation SMS Acceptance Begins with SMS Training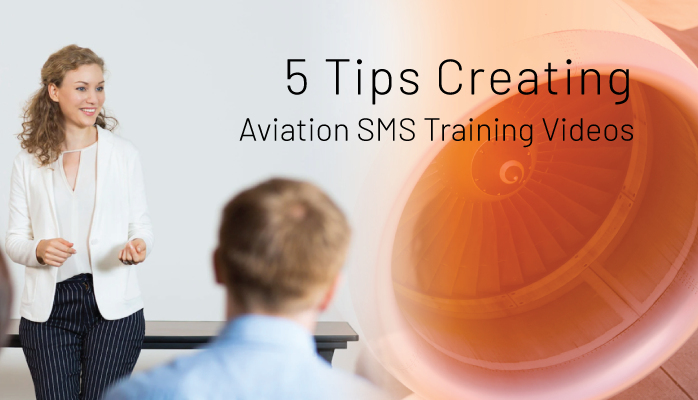 Safety managers can build great aviation safety training courses, but they are not able to control the attention of line employees or managers taking the course. For many employees, the attitude they adopt toward the aviation SMS is determined by the quality of their SMS training materials.
As a safety manager, you will find varying levels of interest. There will be some employees (and managers) who simply have no interest in your agenda to implement an efficient aviation safety management system (SMS).
Related Aviation Safety Manager Articles
Employee motivation and continued commitment to the aviation safety training program play a big role in the success of every aviation SMS implementation. By the time safety managers reach phase two of an ICAO compliant SMS implementation, they realize that SMS training is required.
What will that SMS training look like?
What Is Phase Two in ICAO SMS Implementation?
For those of you needing a refresher course, Phase Two is "Reactive Safety Management Processes." The second activity is "Deliver training relevant to reactive risk management processes."
To manage these requirements, safety managers can put together online SMS training for:
Line employees; and
Department heads; and
Executives.
Different Types of Safety Training for Different User Groups
Just as we described three user groups that safety managers are focusing as their "training customers," each group will receive specialized training based on the role they play in the risk management process: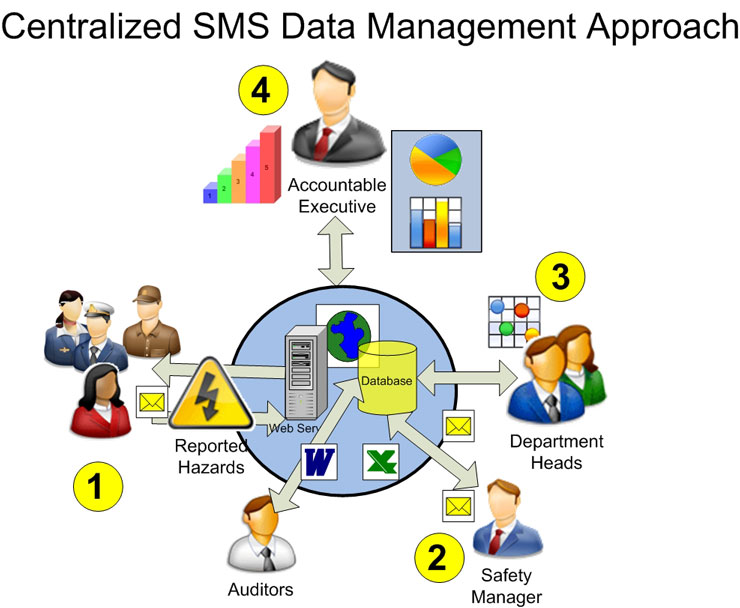 Identifying hazards;
Reporting hazards and other safety concerns;
Assessing risk;
Mitigating Risk (applying corrective actions);
Monitoring risk;
Promoting the SMS; and
Monitoring SMS performance and effectiveness.
Regular line employees will need training on simply:
Identifying Hazards; and
Reporting hazards, accidents, incidents and ALL close calls.
Related Aviation Hazard Identification Training Articles
Safety managers, with or without the assistance of safety committees, will perform risk assessments on reported safety issues and audit findings. Safety managers will then assign the risk assessed items to the department heads who are responsible for managing these reported safety issues by:
reviewing affected systems' identified hazards, risks and risk controls;
applying corrective and preventive actions;
enhancing or creating new risk controls (or leave them alone); and
continuing monitoring;
Department heads will need training on how to document:
Risk Mitigation Activities (applying corrective actions); and
Risk Monitoring Activities (reviewing issues).
Finally, executives may need training on:
Software tools used to monitor SMS performance, such as trending charts; or
Deciphering charts and reports.
Videos Are Useful Media for Aviation Safety Training
Videos and online training materials are perhaps the easiest way to deliver required aviation SMS training. Online training, which can include videos is:
Convenient;
Suitable for routine, repeatable processes;
Immediate or on-demand;
Cost-effective; and
Fun.
One problem that safety managers face with online content is that users will "zone-out" part way through the content. I'm guilty as charged. How does one stay focused on videos when there are many videos to watch and employees have other competing demands?
Related Aviation Safety Training Articles
Four Tips to Beef Up Aviation SMS Training Videos
Here are four tips you can do to help employees and managers become more engaged and committed to watching all your training videos in your aviation SMS training courses:
1. Give users clear goals and expectations in the Introduction.
People like to know what's expected, what they're going to learn, and how long it's going to take.
2. Make the examples you use relevant to each user group.
If it's relevant it's more meaningful. Make it the real world.
3. Narrate training videos in a conversational tone.
Many aviation-related courses are too formal and sterile. The SMS training course should seem like its coming from a real person.
4. Make each SMS training course look nice.
The look and feel of the SMS training are important. If it looks shoddy, it says that the SMS training is a waste of time. If it looks great, then you've started to engage your audience.
Technologies to Create Aviation SMS Training Videos
Creating online training is fairly easy. Our fifth tip is to share with you the technologies we use. The SMS Pro team uses Jing to capture our computer screens as we develop training materials for our aviation SMS database software.
Jing is integrated with Screencast.com, which allows you to upload your training videos into the cloud. Having them in the cloud allows your users to access them at any time. If your company wants to have the videos secured from public access, this is also possible with Screencast.
Jing is supported by Techsmith. They also provide Camtasia, which is a video editing software. Camtasia helps us polish our aviation SMS training videos, such as helping us remove the unwanted "umms" and "ahhhs."
In 2020, or shortly thereafter, you will see the end of Flash video. Jing uploads flash video. If you are just getting started in video editing, you may consider Snagit video capture software as this technology uploads mp4 files.
Obviously, there are many more things you can do. The key point is that you can influence your "learning customers'" perception of your aviation SMS training courses by taking care in how your training materials are built and presented to them.
Knowing best practices for any type of video training course is a part of what makes successful training.
---
SMS training on reactive risk management processes is simply one activity in your aviation SMS implementation. To see other activities that are required, you may be interested in these SMS implementation checklists.
Published February 2016. Last updated March 2020.